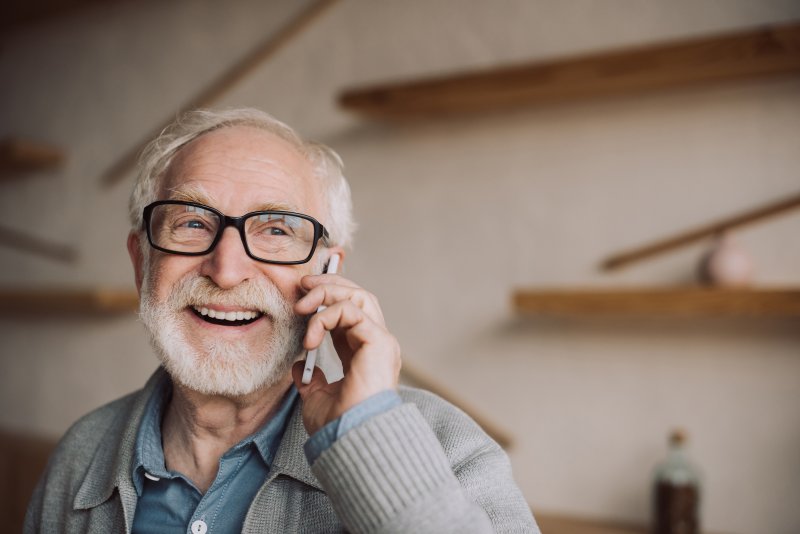 Speaking with artificial teeth can be a daunting realization for anyone who is preparing for dental implants, dental bridges, or dentures. The latter can cause some nervousness, especially if you are having all of your teeth replaced. Fortunately, there are some helpful tips you can follow that will make the adjustment phase easier. Read on to learn three ways to speak with dentures so that you feel more confident.
Start By Practicing Certain Words, Sounds, and Syllables
You will find that certain letters and syllables are more difficult to pronounce. "S's" and "F's" can often be the most difficult. If you think about what happens inside your mouth when you speak, your tongue, cheeks, and lips work together to produce the sound, word, or syllable. These facial muscles must learn how to interact with your denture.
As you practice more difficult words, you will find that they become easier to say over time, giving you greater confidence when surrounded by others.
Don't Be Afraid to Read Aloud
It can be helpful to spend some time alone reading aloud, as this practice can help you to gain assurance in your ability to speak. Whether you choose to pick up a newspaper or book, or even read a letter in the mail, this can help you to get used to the sound of your voice and the way your mouth moves when forming specific words.
This is most effective if done in front of a mirror so that you can see yourself talking. If you have someone in the home who is eager to support and encourage you, read aloud in front of them.
Speak Slower in the Beginning
You may begin to hear your dentures click each time you talk and wonder how it happens and if it will stay that way forever. The answer is no, as long as you take steps to remedy the issue. Because there is a foreign object inside your mouth that your lips, cheeks, and tongue are not accustomed to yet, they may try to push your dentures out each time you talk.
Because you may not realize that you are applying more force when talking, it can cause your teeth to come together harder, causing the clicking sound. Speaking slowly and allowing your mouth to adjust to your denture will help to keep them in place and avoid additional noise. Of course, you can always use denture adhesive for added security.
It will take time to adjust to your new smile, but if you commit to using tips like these, you'll find that wearing dentures will become easier, allowing you to enjoy the full range of benefits these prosthetics can provide.
About the Authors
Dr. Thomas Meschke and Dr. Aaron Swingdorf are two trusted dentists who readily provide patients with restorative services to improve oral health, aesthetics, and the ability to use teeth like normal. With tooth replacement solutions like dentures, we can give a person their confidence and smile back. And with helpful tips to make eating and speaking easier, they can develop greater assurance in their ability to correspond with others and eat with greater ease. Contact us at (952) 448-4151 or visit our website to learn more.
We used the following sources to generate this particular blog article, some of which include: