At-Home Teeth Whitening – Chaska, MN
Brighten Your Pearly Whites the Easy Way
Do you enjoy a cup (or three) of coffee at the start of each day? How about the occasional glass of red wine or a snack of raspberries? Unfortunately, all of these, in addition to diet, aging, and genetics, can stain your teeth and make them look dull and discolored over time. It's no secret: everybody is drawn to white teeth, and they are one of the strongest social signifiers in our society. Studies have shown that when someone looks at a person with a bright, perfect smile, words like attractive, intelligent, and professional quickly come to mind. Wouldn't it be great to have people think that about you just because of your teeth? Now you can, so call us today to schedule a consultation to learn more about professional at-home teeth whitening from our Chaska, MN cosmetic dentist!
Why Choose Chaska Dental Center for At-Home Teeth Whitening?
Whitening Products Designed to Minimize Sensitivity
Custom-Fit Trays for Enhanced Comfort
Flexible Dental Financing Available
We Can Make It Happen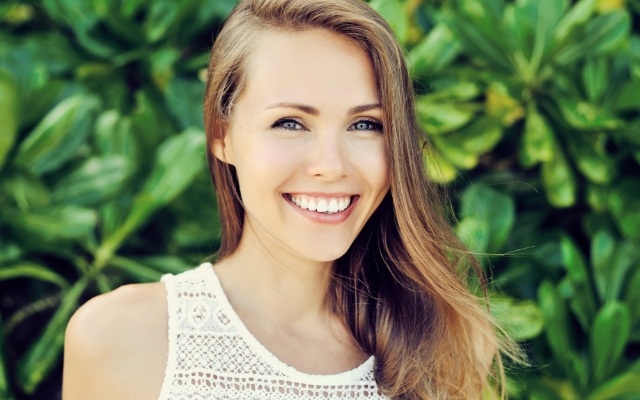 If you're looking to dramatically whiten your smile, your answer isn't your toothbrush. Your home routine is great for maintaining your current shade but can do little to improve it (and that includes so-called "whitening" toothpaste, which can be quite abrasive). The only way to make your teeth truly dazzle is with professional take-home teeth whitening from Chaska Dental Center.
Unlike the teeth whitening kits you see in the store, our take-home kits use professional-grade products you can only get through your cosmetic dentist in Chaska. This not only gives you a better result but one that lasts much longer and needs less frequent touch-ups. Each one of our kits is specially crafted for you, and this will help ensure your treatment is not only effective but comfortable as well.
How It Works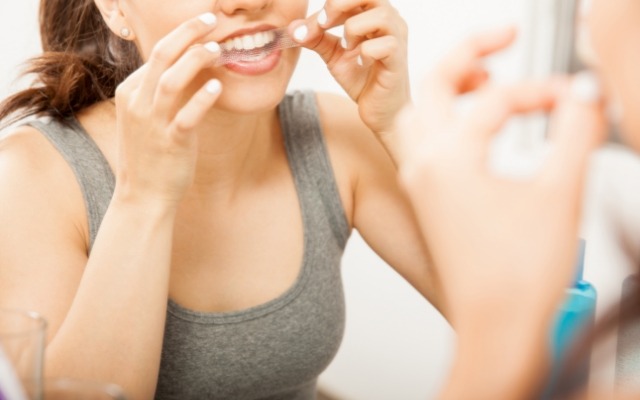 Two quick visits to our dental office will send you home with custom-made mouth trays and a powerful whitening gel. You simply wear the trays with the gel as directed to make your teeth appear up to eight shades whiter. The gel attacks stains by breaking the bonds that hold them together, exposing your teeth to fresh oxygen, and letting their whiteness shine through.
After that, simple brushing and flossing can help maintain the color for months. You can even use the kit for the occasional touch-up, and this will help your new smile last for years.
However, if you don't want to commit to the custom trays quite yet, you can try our whitening strips first. They are easy to use and can offer a jump start on whitening your smile. Simply place one strip on your top teeth and one on your bottom teeth and follow the instructions we give you at the clinic. Before you know it, you're on your way to a brighter smile!
Call Us Today!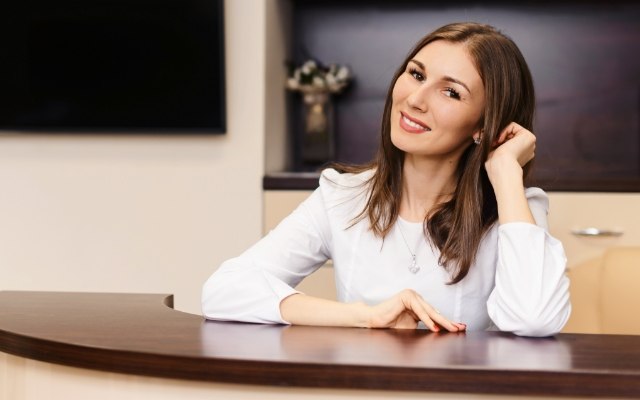 We want you to feel joy the next time you look in the mirror, and certainty during your next job interview, special event, or date. It can all come from a smile you're eager to show off, and if you're ready, you can start getting one today. A new, sparkling smile is waiting for you—all you have to do is call us.
Teeth Whitening Frequently Asked Questions
Are you considering teeth whitening in Chaska to rid your teeth of unsightly stains and discoloration? If so, we're happy you're taking the next step to achieve a whiter, brighter smile. At Chaska Dental Center, we understand your decision to choose cosmetic dentistry to improve your appearance requires careful thought. It may be that you have many questions swirling around in your head as to how long you can expect your results to last or why one type of treatment is better than another. Fortunately, Dr. Swingdorf are here to provide the answers. Below is a list of commonly asked questions about teeth whitening you are invited to review. If you do not see yours listed and would like to discuss it further with a member of our team, please contact our dental office and schedule an appointment today.
What Is the Difference Between Professional and Store-Bought Teeth Whitening?
If you're thinking that you can attain the same great results with store-bought teeth whitening, you'll sadly discover that not only will you waste valuable money, but these products often leave much to be desired. While they may help to eliminate some surface stains, professional teeth whitening uses professional-grade bleaching gel to remove surface and deep-down stains. Oftentimes, it is discoloration that has developed beneath the enamel that can be hardest to eliminate but with the help of our dental team, we can equip you with customized trays or whitening strips to brighten your smile.
How Can I Make My Teeth Whitening Results Last?
If you want your teeth whitening results to last, make sure that you follow these simple guidelines and watch your smile maintain its new and improved appearance for longer:
Maintain a good oral hygiene routine at home that includes brushing your teeth twice a day for two full minutes using fluoride toothpaste, flossing at least once a day to remove harmful bacteria, and rinsing with an ADA-approved mouthwash.
Keep your regular dental checkups and cleanings with our team at Chaska Dental Center every six months.
Limit or avoid dark-colored foods and beverages like sodas, coffee, berries, soy sauce, and red wine.
Quit smoking and using tobacco products.
Am I a Candidate for Teeth Whitening?
The best candidates for teeth whitening are those who have healthy teeth and gums. This means no signs of tooth decay or gum disease. However, even if you do not have the ideal smile to move forward with this type of cosmetic dentistry immediately, Dr. Swingdorf can administer the appropriate treatment to put you one step closer to a brighter, whiter smile.
Is Teeth Whitening Covered by Dental Insurance?
Teeth whitening is considered a cosmetic service in the eyes of dental insurance companies, which means they will not agree to cover the cost because it is not "medically necessary." This can often be a deterrent for some patients; however, you'll be pleased to learn that your cosmetic dentist in Chaska offers a 5% savings (with restrictions) to uninsured individuals. Also, if you need assistance to pay for this type of treatment, we offer flexible financing, which we will be happy to discuss when meeting for your initial consultation.
Is Teeth Whitening Expensive?
When comparing the cost of teeth whitening to that of veneers, you will find that these customized at-home whitening kits are much more cost-effective. Although dental insurance is unlikely to cover the costs associated with your cosmetic treatment, there are financing options available that can alleviate the burden of high costs. Our team at Chaska Dental Center will go above and beyond to help make your entire experience a positive one. From the professional treatment you'll receive to the efforts of our team to keep your out-of-pocket expenses as low as possible, you'll find that whitening your smile with the help of Chaska Dental Center is a worthwhile investment.