CEREC Same-Day Dental Crowns – Chaska, MN
A Convenient Way to Repair Your Grin
We use modern science, imaging, and digital technology to create a beautiful, lifelike, and durable crown in a single two-hour visit. State-of-the-art CEREC® technology lets Dr. Swingdorf design, create, and place custom dental crowns, inlays, and onlays in a single dental office visit. You won't need a temporary, and you won't wait weeks for your permanent restoration. With CEREC® same-day dental crowns from our Chaska, MN dentist, you're in and out fast with a beautifully renewed smile! Call our dental office to learn if you're a candidate for same-day restorative dentistry treatment.
Why Choose Chaska Dental Center for CEREC Same-Day Dental Crowns?
Made from Materials That Look & Feel Natural
Great for Busy Patients with Families
Dental Insurance Accepted & Flexible Financing Available
What Is CEREC®?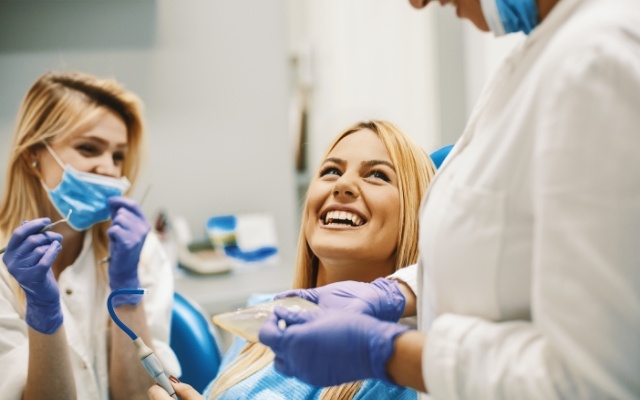 CEREC® stands for Chairside Economical Restoration of Esthetic Ceramic. The system uses advanced computer technology to design and fabricate custom restorations specific to each patient's individual needs. Fast, safe, and comfortable, CEREC® has revolutionized the way crowns are created.
Will My CEREC® Dental Restoration Look Natural?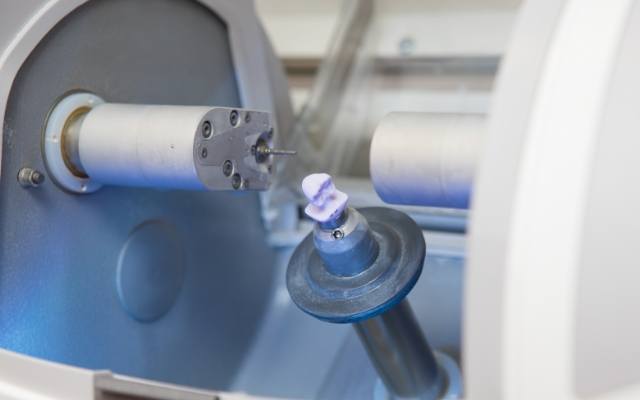 Yes! CEREC® restorations blend seamlessly with existing teeth. Our milling machine crafts custom-designed crowns from biocompatible, decay-resistant ceramic that mimics the composition of a natural tooth.
The CEREC® system is made up of three individual components that connect to create beautiful tooth restorations right in the dental office of your Chaska dentist. The first is a digital camera that creates clear images of the tooth or teeth needing restoration. These images are then relayed to CEREC's in-office computer software system that designs the tooth restoration. The design is extremely specific, including the size, shape, and color of your new crown. Even cusps are defined in the design so that your restoration will allow you to bite comfortably without feeling as if the crown is too high or low. Finally, the design is transferred to the milling unit where the restoration is fabricated in a matter of 15 or 20 minutes. Our dentists will check the construction and the color to make sure your crown is a perfect fit and a perfect match for your other teeth.
How Long Does the CEREC® Process Take?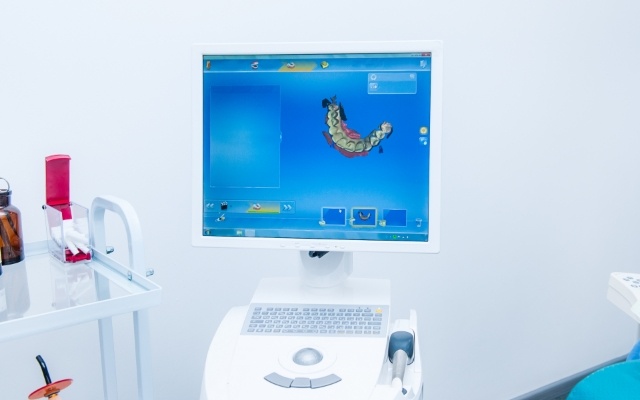 The design, creation, and placement process usually takes under two hours—nothing more than one appointment in our dental office. We'll obtain the digital impression of your tooth and submit the information to CEREC's software system and custom milling unit, and CEREC® will fabricate your crown during your visit. Then, Dr. Swingdorf will permanently bond it in place to esthetically restore your tooth and provide long-lasting strength and durability. It's that fast and that easy!
To care for your new dental crown, your dentist recommends that you practice your usual at-home oral hygiene routine and a little extra care. Although restorations by CEREC® are extremely strong, there is a possibility of breakage or cracking under unusual pressure. Therefore, biting down on hard objects, such as ice cubes, hard candy, or fingernails is discouraged.
For CEREC® Dental Crowns, Chaska Calls on Us!
If you've been told that you have a tooth in need of restoration with a crown—but you don't have the time for two appointments—then call Chaska Dental Center. With the CEREC® system, we can have you in and out of our dental office with a new crown and a restored smile in just a couple of hours!