Dental Implants – Chaska, MN
A Permanent Solution for Tooth Loss
Nowadays, dental patients who are missing teeth have a strong, beautiful alternative to bridges, partials, or full dentures. Dental implants from our Chaska, MN dentist are the permanent solution to improve your smile and your lifestyle. They look, feel, and function just like your natural teeth. Dental implants can be used to anchor bridges, partials, or implant-supported dentures to eliminate uncomfortable slippage. As the leader for dental implant dentistry in Chaska, we can handle the entire procedure completely in-house.
Why Choose Chaska Dental Center for Dental Implants?
Start-to-Finish Dental Implant Care Under One Roof
Low- to No-Interest Dental Financing Offered
Dental Bone Grafting Available In-House
The 4-Step Dental Implant Process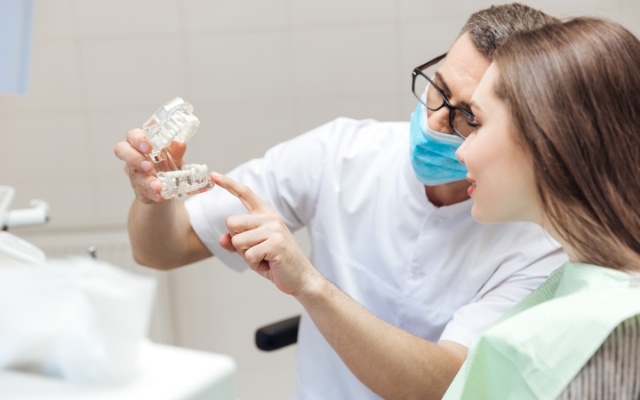 Dental implants can be used to fill the space of one or more missing teeth. This permanent solution for tooth loss allows you to regain your ability to eat and speak while promoting your oral health and quality of life. Choosing these permanent prosthetics requires that you go through a multi-step process that takes much time and patience. Although each patient is different, the same four steps must be followed to ensure successful placement and results. To learn how dental implants work in Chaska, review the following information and contact us with any questions.
Initial Dental Implant Consultation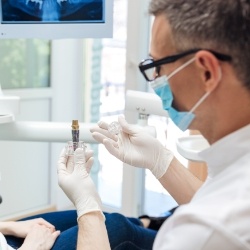 After completing a thorough evaluation, your implant dentist in Chaska will tell you whether you're a candidate for dental implants. To be qualified for implants, you will need to have good bone density and oral health. You'll also need to possess optimal overall health to undergo minor oral surgery. However, in some cases, bone grafting can be used in combination with the implants to give your artificial teeth a sturdy foundation. If this additional treatment is necessary, rest assured our team is taking the appropriate steps to guarantee a sturdier, more secure foundation for your new smile.
Dental Implant Surgery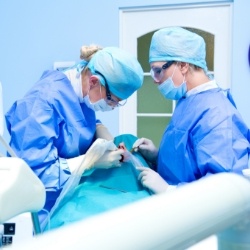 Once you are ready for dental implant surgery, the procedure will involve surgically inserting titanium implants into the jawbone to serve as the roots for each missing tooth or as an anchor for a bridge or denture. We will first administer local anesthesia before making one or more small incisions in the gum tissue. Exposing the underlying bone, we will place each dental implant before closing the tissue and placing a protective healing cap over each implant.
Dental Implant Osseointegration & Abutment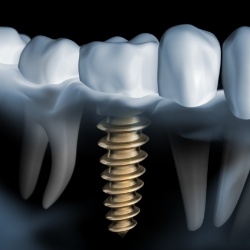 Nature will take its course, allowing bone to fuse with the titanium implant. This typically takes three to six months and requires that you abide by the detailed instructions we will provide to you before leaving to go home. Once the bone has properly healed around the implant, your implants will have a solid foundation, allowing for your metal abutments to be put into place. These metal appliances will serve to connect the implant to your customized restoration.
Delivery of Dental Implant Restorations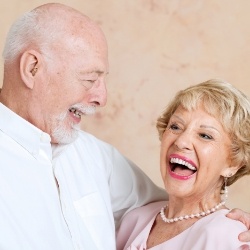 The final stage of your dental implant placement process is to receive your custom-made restoration. Because of the versatility of dental implants in Chaska, you can have a new dental crown, bridge, or denture created to not only restore your smile but improve its functionality. Instead of resorting to traditional prosthetics that require more frequent upkeep and replacement, dental implants allow you to live life without the additional worry while eating, drinking, or conversing. You'll embrace a far better quality of life thanks to your new, permanent teeth.
Benefits of Dental Implants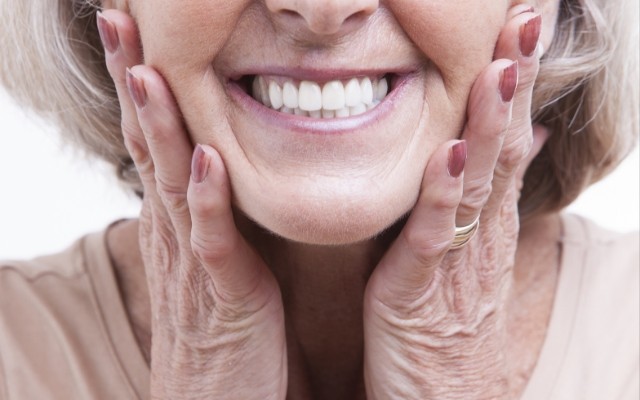 Dental implants at Chaska Dental Center offer a wealth of benefits for patients who are missing teeth. Some of the most considerable advantages of this replacement option include the following:
By replacing the tooth's root as well as the visible crown, dental implants provide a comprehensive solution that promotes healthy bone and periodontal tissue.
It is easier to speak clearly with dental implants.
Dental implants look, fit, and feel just like natural teeth.
Dental implant procedures have a success rate of over 95%, which is better than natural teeth.
Dental implants can last a lifetime with proper maintenance and a healthy lifestyle.
Your remaining natural teeth are not affected, as is necessary with a fixed bridge.
Dental implants can correct prior dental misalignments.
Dental implants consistently end up being the best financial investment.
Indications for Dental Implants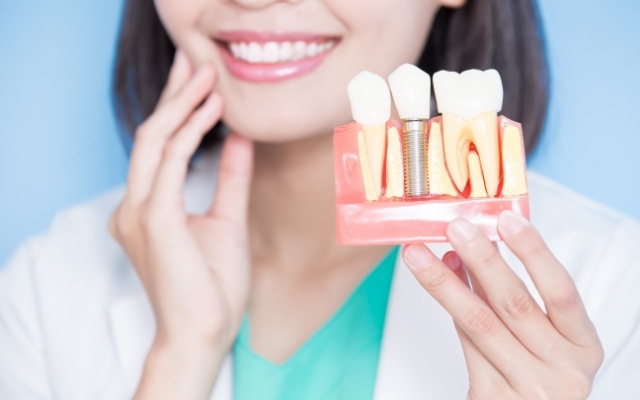 At Chaska Dental Center, our team will recommend the appropriate restoration and number of implants based on your individual needs. Because dental implants are a versatile restorative method of tooth replacement, we can replace a single missing tooth, multiple teeth, or even an entire arch.
Missing One Tooth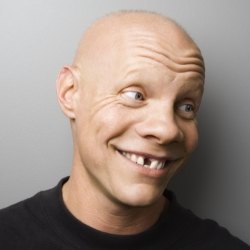 When missing a single tooth, we can fabricate a hand-crafted, permanent dental crown that will sit on top of your secured dental implant. Your crown will match the size and color of your existing teeth, allowing you to enjoy a beautiful, blended smile.
Missing Multiple Teeth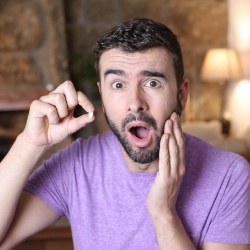 If you are missing multiple, consecutive teeth along an arch, we can close the gap in your smile by fusing three or more dental crowns to create an implant bridge. Once finalized, we will attach it to two dental implants that will be surgically placed into the two outer sockets to create a solid foundation for your restoration.
Missing All Teeth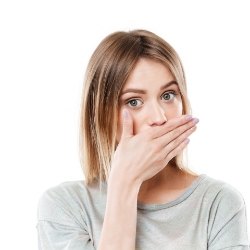 When an entire row of teeth is missing, you do not have to succumb to the notion of wearing a traditional denture. Instead, we will surgically insert between four and six dental implants along your jawbone to ensure your customized denture remains fully supported. Once you have fully recovered at home, and your implants have fused with your bone and surrounding tissues, you will have your fabricated denture secured to the tops of your implants, effectively restoring your smile from the roots up.
Advanced Dental Implant Procedures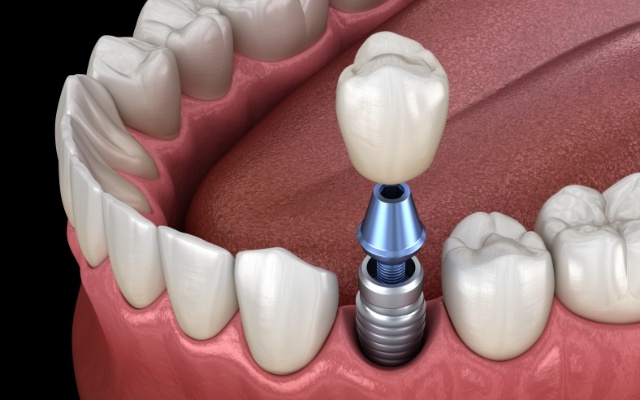 Dental implants are an ideal solution if you want a permanent and longer-lasting tooth replacement solution. However, if Dr. Meschke or Dr. Swingdorf discovers your jawbone is not strong enough to support your implants and custom-made restorations, it will be necessary to undergo an advanced dental implant procedure to create a stronger, firmer foundation. Whether it is a bone graft or sinus lift, you can rest assured the time spent crafting a more durable base will be well worth it once you receive your new dental implants.
Learn More About Advanced Dental Implant Procedures
Understanding the Cost of Dental Implants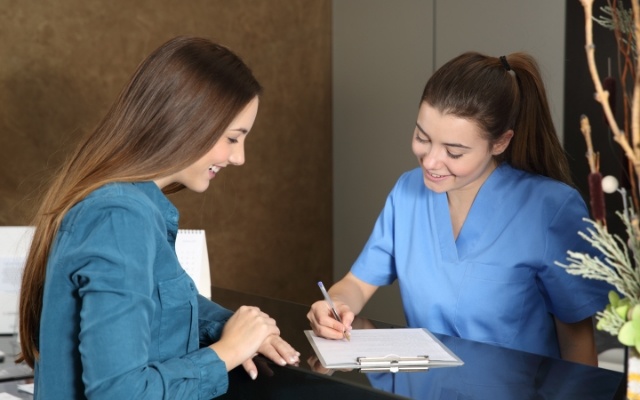 The dental implant placement and restoration process can be a costly endeavor; however, because each patient is different, various factors are considered when determining the overall cost of treatment, some of which include:
The number of implants being placed: Dental implant posts are individually priced, so this will impact your overall investment. In cases of multiple tooth loss, however, you will not necessarily need an individual implant post for each tooth.
The amount of bone available: When the teeth have been missing for a longer period of time or if you have a severe case of gum disease, you may need a bone graft to create the proper environment for dental implants.
The surgical procedure: When undergoing dental implant placement, the type of materials used as well as the method of sedation is factored into this phase of treatment.
The abutments: Each dental implant will receive its own abutment, which is a small appliance that connects the implant to the restoration.
The restoration you receive: Because dental implants require a customized restoration to fully restore the look of your smile, the type of prosthetic you receive will be an additional cost.
No matter the cost of your dental implants, they are worth their weight in gold! Nothing else provides as much social and functional security while also promoting better oral and overall health.
Dental Implant Frequently Asked Questions
Interested in getting dental implants to replace your missing teeth? If so, then we're sure you're full of questions. Below, you'll find answers to many of the most common questions our patients ask us about dental implants. If you still have any questions after reading through this page, be sure to give us a call and ask! We're always happy to take the time to explain your different dental care options.
What Are Dental Implants Made Out Of?
Dental implants in Chaska provide a comprehensive replacement by taking the place of missing teeth's roots as well as the visible crown. They are made out of titanium, a material that your jawbone naturally grows around during a process known as osseointegration. Some dental implants are made out of zirconia, which is usually reserved for people with metal sensitivities.
How Long Does It Take to Get Dental Implants?
The entire process for dental implants takes anywhere from four months to a year. The length of time your procedure may take will depend on how many teeth need to be replaced, where in the mouth they are located, and how healthy your jawbone is to start with. Weak or soft bone tissue may need to be strengthened with a bone grafting procedure, which can add months to the overall treatment. Some dental implants can be placed and restored on the same day, however.
What Are the Benefits of Dental Implants?
Dental implants offer many benefits compared to other options such as a fixed bridge or traditional denture. Because they anchor your tooth replacement into the bone, your prosthetic won't slip or slide around. Dental implants also promote better oral health by preserving the bone. They restore aesthetics, function, and confidence. And, since they can last a lifetime without the need for refitting or replacement, dental implants are also the best financial investment you can make.
How Much Do Dental Implants Cost?
The cost of dental implants in Chaska varies based on your particular treatment plan. In general, though, a single dental implant starts at $2,200. You will pay more if you need to have a bone graft or sinus lift first. Options like All-on-4 dental implants are more affordable alternatives to traditional dental implants in cases of total tooth loss.
Do Dental Implants Ever Fail?
Dental implants are successful 98% of the time, but they can fail due to a condition known as "peri-implantitis." It's an infection around the dental implant that's often caused by poor dental hygiene. Drs. Meschke and Swingdorf will provide you with instructions for cleaning your dental implants -- make sure you follow them closely and attend regular checkups and cleanings to enjoy lasting dental implant health.
Do Dental Implants Hurt?
With modern anesthesia and nitrous oxide to help you relax, you won't feel a thing throughout your dental implant placement or restoration. And, once they have healed, there is no need to worry about the oral sores and discomfort that are commonly associated with loose or uncomfortable traditional dentures.
Who Is a Good Candidate for Dental Implants?
Many adult patients can benefit from dental implants. You should be in good oral and overall health to undergo the initial surgical placement of the implants. There should also be plenty of bone and periodontal (gum) tissue to support the dental implants; people who have suffered severe gum disease may not be eligible for the procedure. People with diseases affecting the immune system, like uncontrolled diabetes, may need to seek a non-implant-retained solution as well.
How Long Do Dental Implants Last?
When cared for properly, dental implants can last a lifetime. Other options must be replaced or refitted periodically. Even with proper maintenance, traditional dentures require replacement every five to seven years. So, while dental implants come at a higher initial cost, they usually end up being the best investment over time.