Smile Makeovers – Chaska, MN
Turn Dental Flaws into Fabulous Grins
Do you want to revamp your appearance, your self-image, and your life? Then consider a smile makeover from Chaska Dental Center. Dr. Swingdorf, our trusted cosmetic dentists, work closely with dental patients to make their dream smiles a reality. They use proven therapies and skillful techniques to turn dental flaws into fabulous grins. If you are suffering from a smile that lowers your self-confidence, contact us today to let us help with smile makeovers in Chaska, MN.
Why Choose Chaska Dental Center for Smile Makeovers?
Options to Fix Practically Any Aesthetic Dental Flaw
Two Friendly Dentists with Years of Experience Transforming Smiles
State-of-the-Art Dental Technology
What Is a Smile Makeover?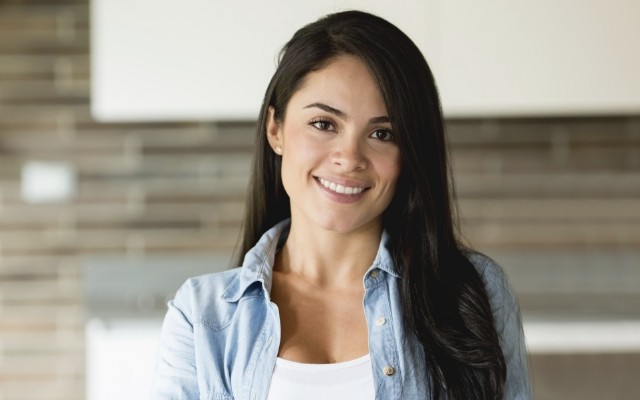 "How does a dentist near me give me a smile makeover?"
A smile makeover uses multiple cosmetic treatments to completely revitalize your teeth's appearance in every possible way. The key element is that the multiple treatments have to work together and balance one another. This takes skill, along with a touch of artistry. Every smile makeover is different, but the result is always a set of teeth that you will be eager to show the world.
How A Smile Makeover Works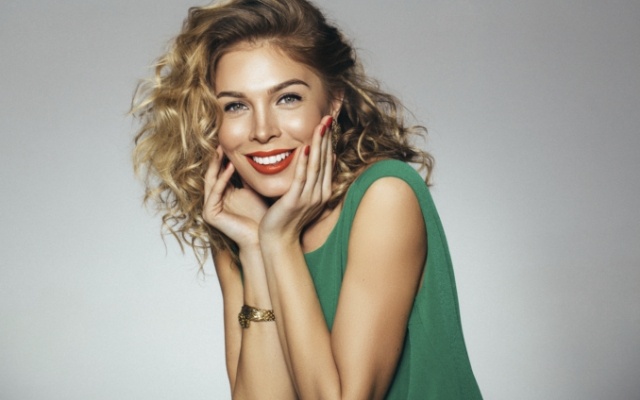 Your smile's transformation begins with a comprehensive exam and in-depth discussion. Once your dentist understands your needs and preferences, he'll create a smile makeover plan to deliver lasting dental beauty. Your customized plan may involve some, but probably not all of the following treatments:
Cosmetic Dental Bonding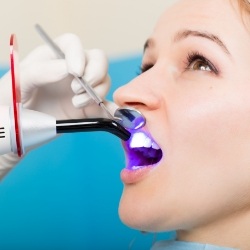 Composite resin is applied to your teeth to quickly fix small chips, cracks, and even gaps.
Learn More About Cosmetic Bonding
Gum Lift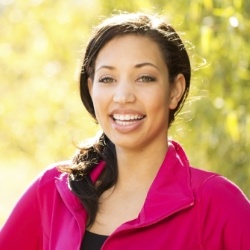 This treatment gently removes excess gum tissue to give you a more proportioned smile.
Veneers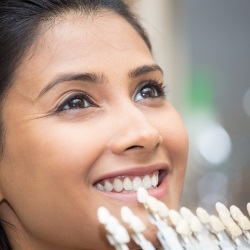 Eggshell-thin pieces of dental ceramic are bonded to the front of your teeth that are molded and customized to mask an entire range of cosmetic flaws, such as broken, discolored, crooked, and even gapped teeth.
Ceramic Dental Restorations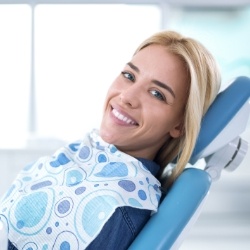 If you have teeth that are missing part of their structures, these restorations will help restore their strength and appearance at the same time. They will not only make your smile look better but will also improve your teeth's function as well.
Learn More About Amalgam-Free Crowns
Teeth Whitening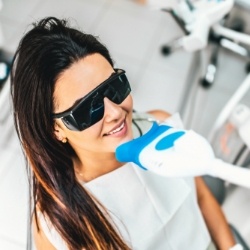 This removes years of stains from your teeth and helps them shine brighter than ever before.
Learn More About Teeth Whitening
How Long Does a Smile Makeover Take?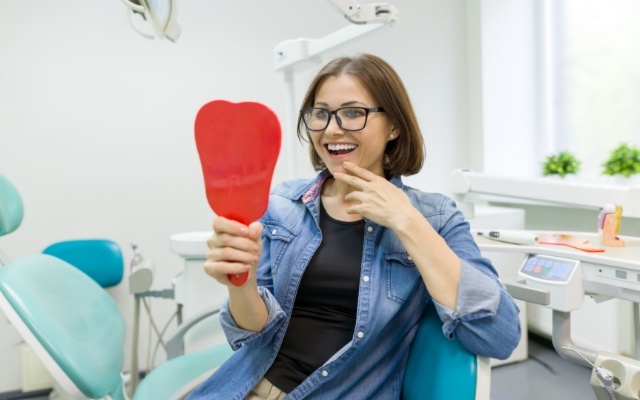 Each treatment is geared towards addressing a particular set of cosmetic flaws and figuring out the right combination that will give you the exact results you want is critical. This is why the planning stage of your smile makeover is so important. Once your plan has been made, the time it takes to actually perform your smile makeover can vary. Most of these treatments only take one or two visits on their own to complete, but your dentist may choose to perform them in separate stages to make sure they are all working together properly. You'll be involved in every stage of your smile makeover, so you'll always know what to expect.
Are You Ready to Get Started?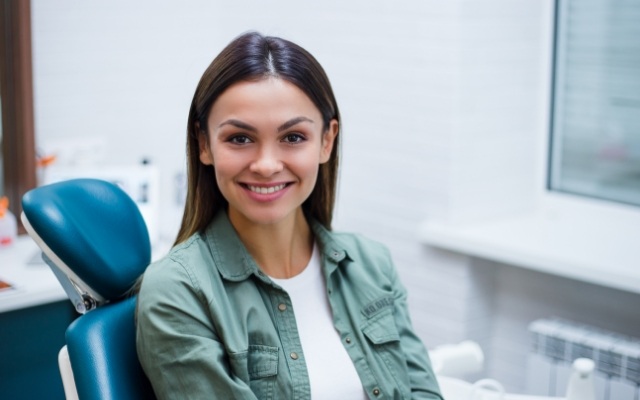 After your makeover, we hope that you enjoy your new smile! We've seen the power it can have to improve a person's life in all aspects, and we can't wait to see what it will do for you. To maintain your results, simply brush and floss like you do normally, and be sure to come in for regular checkups. With the proper maintenance, your smile makeover will look new for many years to come.
If you have any questions about getting a smile makeover or are ready to completely transform your look, just give us a call today. Also, don't forget to check out some of our smile makeovers in our smile gallery.