How Chaska Dental Center Supports the Community
Serving Chaska by Giving Back
We're proud to say that our dentistry team here at Chaska Dental Center doesn't just work in Chaska, we live in and around here, too! And, as caregivers, we believe it is part of our duty to serve our friends and neighbors beyond the walls of our dental office, which is why you'll frequently find us sponsoring and supporting a variety of charities with causes near and dear to our hearts.
Every year, we sponsor a local family over the holidays with Community Action Partnership and participate in Chaska River City Days with the Chamber of Commerce. We also support the Terrific Kids Program with our local Kiwanis Club where special children from 3 different elementary schools are regularly recognized and rewarded for getting good grades and being solid citizens. We also run a Toys for Tots program, participate in a mobile blood drive each year, and do a Halloween Candy Buyback every year. In addition, we also regularly participate in the local Heart Walk as well as volunteer at Feed My Starving Children.
Toys for Tots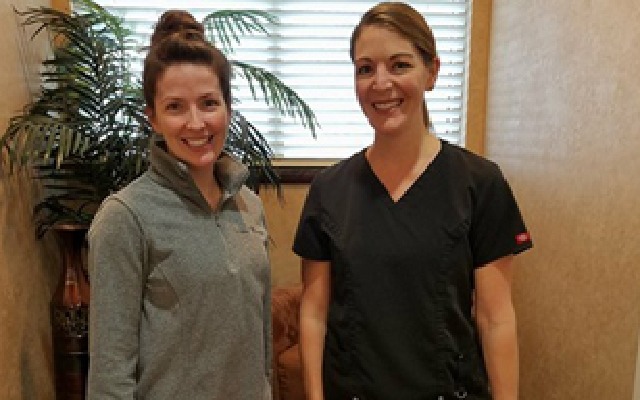 Once again, we asked our Chaska friends and neighbors to donate new, unwrapped toys to our dental office, and for the second year in a row, the turnout was fantastic! We were able to bring the holiday spirit to so many underprivileged families in the Chaska area, and they couldn't have been happier with the community's support.
We collected new, unwrapped toys from November 23rd-December 21st this year to donate to underprivileged children in the Chaska area, and the community came through! Our dental office ended up looking like Santa's workshop, and the kids and their families were so appreciative that we were able to bring them a bit of holiday cheer.
Halloween Candy Buyback 2017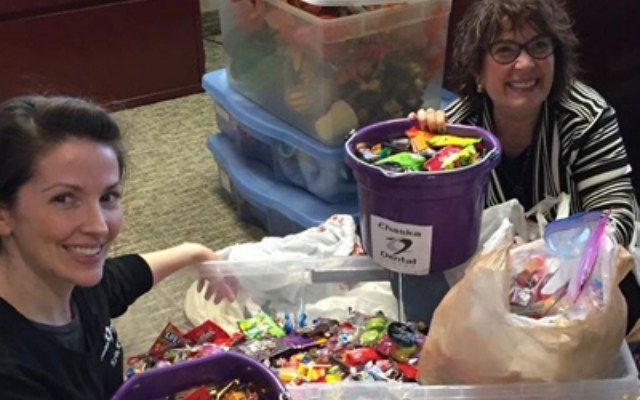 One hundred pounds and 14 ounces of candy were collected in addition to 13 pairs of socks, 115 single-serve drink mix packets, and 6 travel-size sunscreen bottles for Operation Gratitude.
Halloween Candy Buyback 2016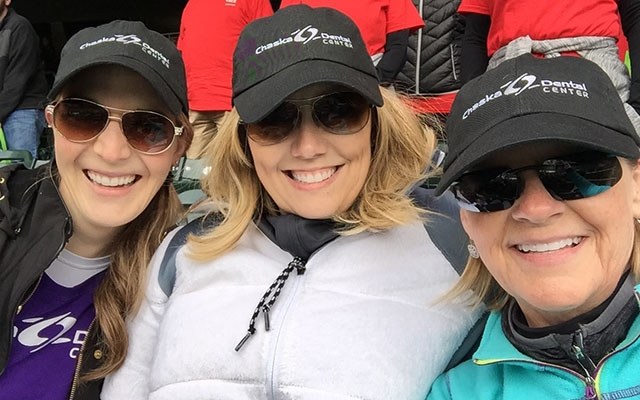 We collected over 150 pounds of candy that were sent to our troops overseas through Operation Gratitude. We also sent toothbrushes, toothpaste, and dental floss!
Heart Walk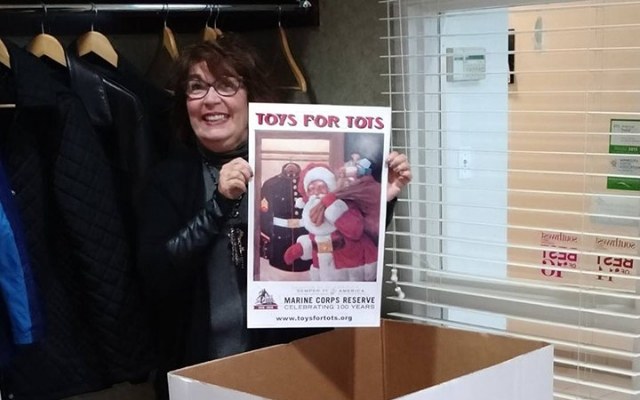 Our team participated in the 2016 Heart Walk. Chaska Dental Center matched the donations they collected!
Feed My Starving Children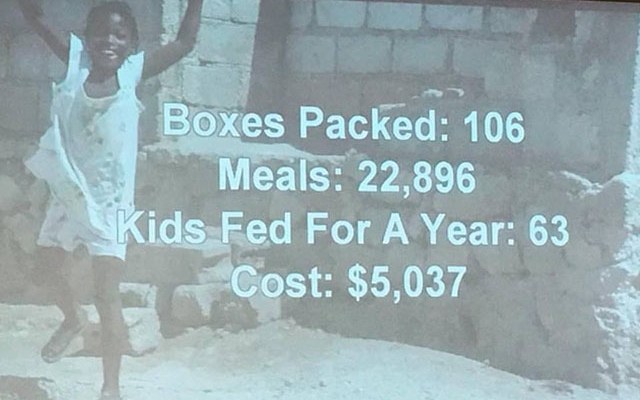 Chaska Dental Center volunteers each year at Feed My Starving Children in Chanhassen. Last year, we packed 106 boxes, which translates to 22,896 meals that feed 63 children for a year at a cost of $5,037.
Founded in 1987, Feed My Starving Children (FMSC) is a Christian non-profit that provides nutritionally complete meals specifically formulated for malnourished children. These meals are donated to FMSC food partners around the world in Haiti, Jamaica, Central America, Africa, and Asia where kids are fed and lives are saved!