Veneers – Chaska, MN
Love Your Smile Once Again
Cosmetic dentistry can help you achieve a smile you love -- and veneers in Chaska, MN are one of the most popular treatments available today. This is a minimally invasive way to improve the size, shape, color, and overall appearance of the teeth that show when you smile. Interested yet? We thought you might be -- keep reading or call us to learn more about how veneers can help you love your smile once again!
Why Choose Chaska Dental Center for Veneers?
Team Led by Two Experienced, Friendly Cosmetic Dentists
Each Veneer Customized for Flawless Results
Beautiful New Teeth in Just Two Appointments
What Is a Veneer?
A veneer is a thin, tooth-shaped covering that can be bonded to the front surface of one of the six teeth that shows when you speak or smile. These are the teeth we call the "social six," and they are the ones that really affect your overall appearance. A flaw here can make or break your smile, but veneers help to transform your smile.
What Do Veneers Fix?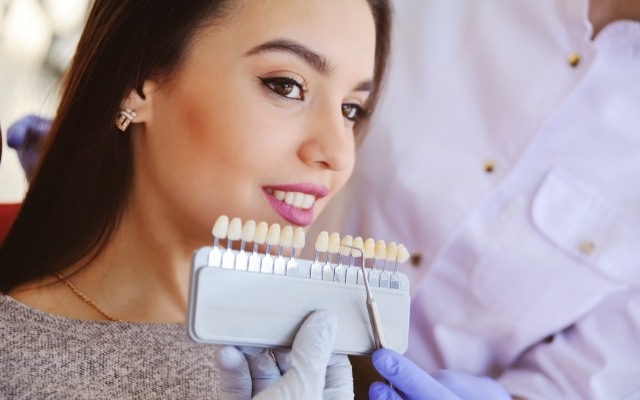 Veneers can "fix" a variety of issues that may affect otherwise healthy front teeth. Rather than correct the problem, though, they simply cover it up. That is what makes dental veneers a good solution for virtually any cosmetic imperfection.
Your cosmetic dentist may recommend veneers for the following issues:
A chipped or broken tooth
Slight gaps between teeth (for an instant orthodontic effect)
Pointy, short, or otherwise misshapen teeth
Oddly textured teeth
Stained or discolored teeth that have not responded to teeth whitening
Other aesthetic imperfections
What's the Procedure for Veneers?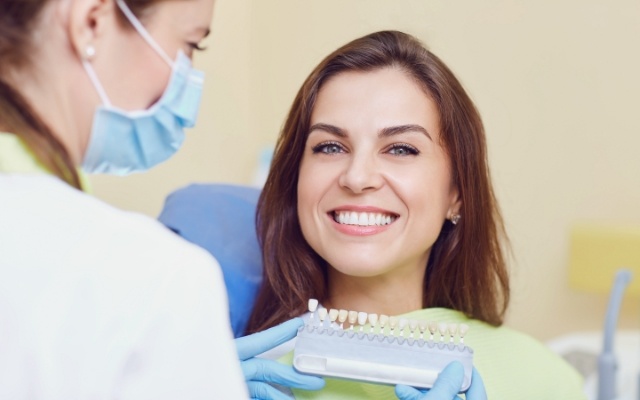 Dental veneers are traditionally completed over the course of two visits to your dental office. During the first, your front teeth will be prepared with the removal of a sliver of enamel from each surface. Then, a mold/impression is made of these teeth. This information is then sent along with the details of your treatment plan to the lab, where your veneers will be crafted just for your smile. You'll return to the dental office for the final placement of the veneers. We'll remove the temporary veneers that covered your teeth and bond the new restorations securely in place. We know you will love the results!
How Do I Take Care of Veneers?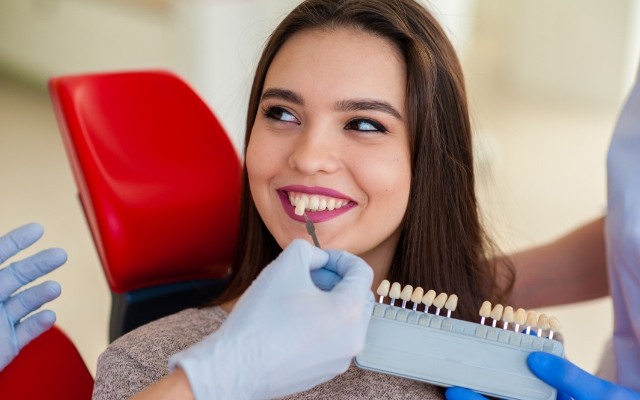 Excellent maintenance and hygiene are important for veneers. When you get your veneers, we will talk you through the steps, including brushing for two minutes, twice a day, and flossing daily just like you are used to doing. If you play contact sports or grind your teeth at night, we will recommend a custom-fitted mouthguard to protect your veneers. Other than that, continue to visit our dental office for routine hygiene and checkups and your beautiful veneers should last for up to 20 years.
Are Veneers Right for My Smile?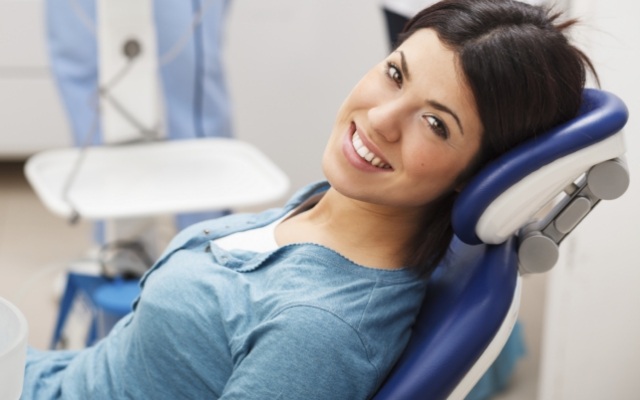 If you are unhappy with the appearance of your healthy but imperfect front teeth, veneers may be a wonderful option for your smile. The only way to find out for sure is to visit your dentist in Chaska, and we invite you to do just that! Go ahead and request an appointment to discuss your options for cosmetic dentistry.