Veneers – Chaska, MN
Love Your Smile Once Again
Cosmetic dentistry can help you achieve a smile you love -- and veneers in Chaska, MN are one of the most popular treatments available today. This is a minimally invasive way to improve the size, shape, color, and overall appearance of the teeth that show when you smile. Interested yet? We thought you might be -- keep reading or call us to learn more about how veneers can help you love your smile once again!
Why Choose Chaska Dental Center for Veneers?
Team Led by Two Experienced, Friendly Cosmetic Dentists
Each Veneer Customized for Flawless Results
Beautiful New Teeth in Just Two Appointments
What Is a Veneer?
A veneer is a thin, tooth-shaped covering that can be bonded to the front surface of one of the six teeth that shows when you speak or smile. These are the teeth we call the "social six," and they are the ones that really affect your overall appearance. A flaw here can make or break your smile, but veneers help to transform your smile.
What Do Veneers Fix?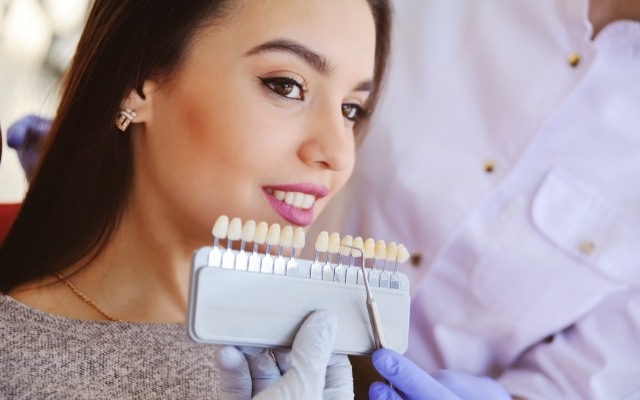 Veneers can "fix" a variety of issues that may affect otherwise healthy front teeth. Rather than correct the problem, though, they simply cover it up. That is what makes dental veneers a good solution for virtually any cosmetic imperfection.
Your cosmetic dentist may recommend veneers for the following issues:
A chipped or broken tooth
Slight gaps between teeth (for an instant orthodontic effect)
Pointy, short, or otherwise misshapen teeth
Oddly textured teeth
Stained or discolored teeth that have not responded to teeth whitening
Other aesthetic imperfections
What's the Procedure for Veneers?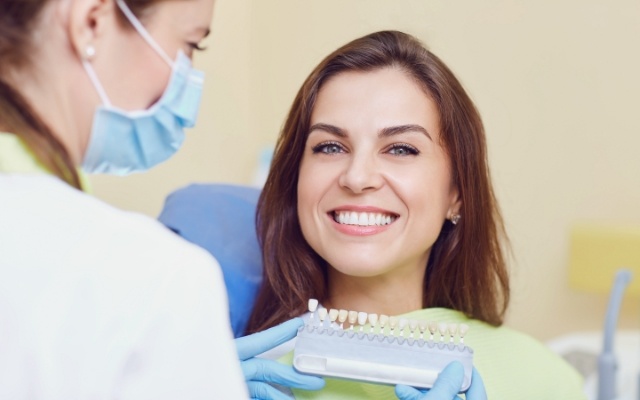 Dental veneers are traditionally completed over the course of two visits to your dental office. During the first, your front teeth will be prepared with the removal of a sliver of enamel from each surface. Then, a mold/impression is made of these teeth. This information is then sent along with the details of your treatment plan to the lab, where your veneers will be crafted just for your smile. You'll return to the dental office for the final placement of the veneers. We'll remove the temporary veneers that covered your teeth and bond the new restorations securely in place. We know you will love the results!
How Do I Take Care of Veneers?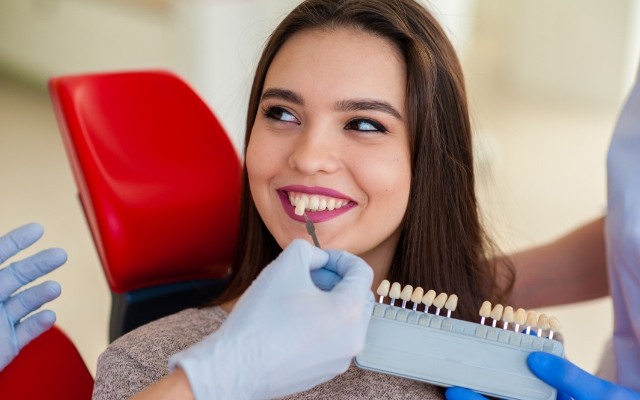 Excellent maintenance and hygiene are important for veneers. When you get your veneers, we will talk you through the steps, including brushing for two minutes, twice a day, and flossing daily just like you are used to doing. If you play contact sports or grind your teeth at night, we will recommend a custom-fitted mouthguard to protect your veneers. Other than that, continue to visit our dental office for routine hygiene and checkups and your beautiful veneers should last for up to 20 years.
Are Veneers Right for My Smile?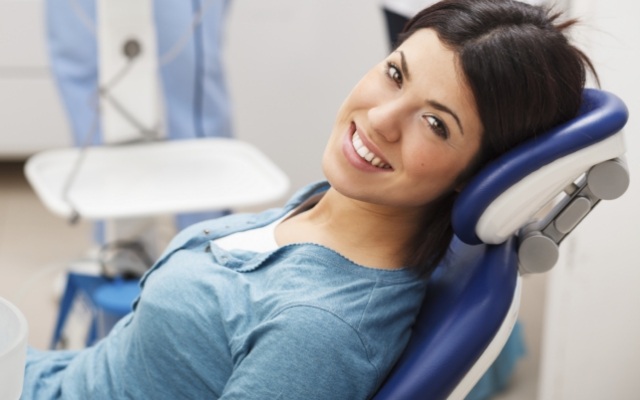 If you are unhappy with the appearance of your healthy but imperfect front teeth, veneers may be a wonderful option for your smile. The only way to find out for sure is to visit your dentist in Chaska, and we invite you to do just that! Go ahead and request an appointment to discuss your options for cosmetic dentistry.
Understanding the Cost of Veneers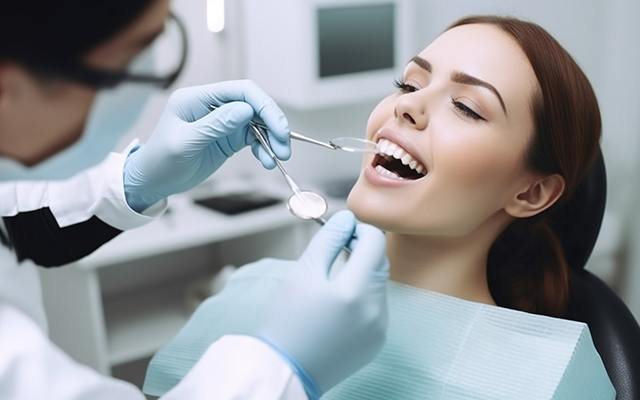 As you consider your options for cosmetic dentistry, you may be thinking that your best option for treatment is veneers. Transformational and natural-looking once in place, these custom restorations are what many are looking for when finding a way to improve the aesthetics of their smile. But how much can you expect to pay for this type of treatment? Is it worth the investment? When meeting with your cosmetic dentist to discuss the cost of veneers in Chaska, consider all your options before committing to these unique restorations.
Cost vs. Cosmetic Dentistry: What's Right for Me?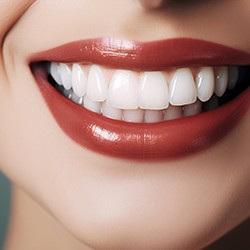 Each cosmetic dental treatment has a different price point. Before choosing which one is right for you, here are all the options that are available at Chaska Dental Center:
Veneers: Capable of changing the size, shape, and shade of teeth, veneers are highly effective at concealing flaws but require two appointments and the removal of a small bit of tooth enamel. As a result, they are often one of the costlier forms of treatment.
Amalgam Metal-Free Dental Restorations: When looking to hide imperfections, amalgam metal-free dental restorations can be helpful, but it depends on how many teeth you want to have fixed. This can begin to add up the more teeth you want to have treated.
Cosmetic Dental Bonding: Unlike veneers and metal-free dental restorations, cosmetic dental bonding requires no altering of your natural teeth. As an affordable way to improve your smile, it can last several years before needing to have it redone.
At-Home Teeth Whitening: Instead of wasting money on store-bought kits, our at-home teeth whitening will help to boost brighter smiles by eliminating stains and discoloration. Effective and easy to complete, it's important to know that this method of treatment only changes the shade of teeth.
Gum Lifts: Costly because of the permanent results you can expect, a gum lift is a great way to remove excess gum tissue and reveal a balanced, beautiful smile. But although a gum lift can expose more tooth enamel, it cannot change the shape of your teeth.
Smile Makeovers: Each smile makeover is different, so the cost will also be varied among patients. However, if you need multiple treatments combined into one plan, you can expect your smile makeover to cost much more than other cosmetic services.
How to Make Veneers Affordable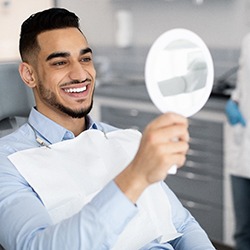 Since dental insurance companies are unlikely to pay for any or part of your veneers, you'll need to find another way to pay for your new smile. At Chaska Dental Center, we are pleased to offer a 5% savings to those who do not have a private dental insurance plan. We'll also work with you to establish financing options should you need to pay for your treatment over time.
Veneers FAQs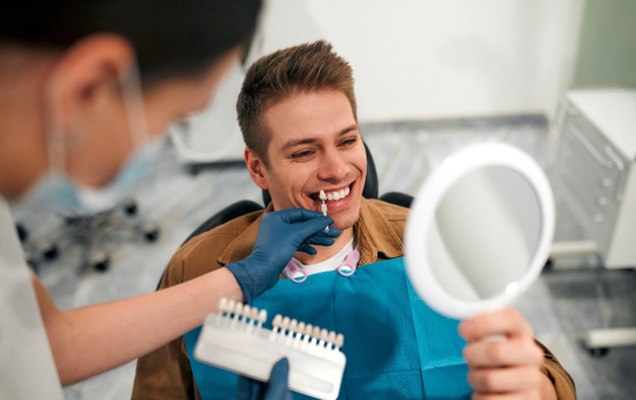 Although you want to enhance your smile with the help of veneers in Chaska, you realize that you still have many questions about these custom tooth coverings. What will it be like to live with them day to day? How long does the process take? What happens if they become discolored? Our cosmetic dentists at Chaska Dental Center are here to not only answer your questions but also provide a greater sense of clarity so that you feel confident as you prepare to begin treatment. Feel free to review the frequently asked questions below and call us if you need further assistance.
Can I drink coffee with veneers?
It is possible to still enjoy your morning cup of coffee or afternoon soda while wearing veneers; however, you should know that they can become discolored if consumed too often. Yes, these restorations are made from high-quality, stain-resistant materials, but that doesn't mean you are free to drink dark-colored beverages all day, every day. If you want your teeth to remain a vibrant white for years to come, you'll need to limit your consumption as much as possible. You can also use a straw when drinking these kinds of beverages, as this helps to minimize the contact between your veneers and the liquid.
Can you whiten veneers?
Veneers are artificial tooth coverings. They are not made of tooth enamel but instead of a non-porous material that is incapable of developing decay. While staining can occur over time, you cannot expect to undergo whitening treatment while wearing veneers and walk away with a brighter smile. The reason is that the bleaching gel that is used cannot penetrate the veneer. Instead, it is rendered ineffective.
If you want to enjoy a whiter, brighter smile, you'll need to whiten your natural teeth before receiving your veneers. The other option is to have your veneers removed and undergo the same process with restorations that match your whitened natural teeth.
What happens to teeth underneath veneers?
If you're worried about your veneers forming cavities, you'll be pleased to learn that they will not. However, they only cover the front surfaces of teeth, which means the underlying structure is still vulnerable to decay. If you are not practicing good oral hygiene, there is a good chance that you will suffer from bacterial build-up and ultimately, cavities.
Should you develop one while wearing veneers, your cosmetic dentist in Chaska will need to treat it right away to prevent the decay from spreading and affecting other nearby teeth.
Will dental insurance cover veneer treatment?
It is highly unlikely that your dental insurance will cover the cost of veneer treatment. This type of cosmetic service is not often viewed as a necessary procedure that will improve your oral health. Instead, it is deemed an elective form of treatment that helps to boost your smile aesthetics.
To many, this might seem like an option that is only attainable for those who can afford such a luxurious service, but the truth is that you can take advantage of Chaska Dental Center's financing options to help you save.