Invisalign – Chaska, MN
The Seamless Way to Straighten Your Smile
There is just something so appealing about a smile with perfectly straight teeth. However, the thought of going through the orthodontic treatment necessary to achieve such a smile may not be as appealing. Well, here's another thought—you don't have to wear a mouthful of metal braces to have straight teeth. With Invisalign in Chaska, MN, hardly anyone will know that you're wearing braces until you've completed treatment and your smile says it all!
At Chaska Dental Center, Dr. Swingdorf is an Invisalign Preferred Provider, so you can be certain that the outcome of your orthodontic treatment will be a beautiful, straight smile. Dr. Swingdorf works closely with the Invisalign lab to develop a treatment plan that will gradually but effectively, move your teeth into proper alignment.
Why Choose Chaska Dental Center for Invisalign?
Customized Treatments from an Invisalign Preferred Provider
Dental Team That Treats All Patients Like Family
Dental Insurance Welcome & Financing Offered
How Does Invisalign Work?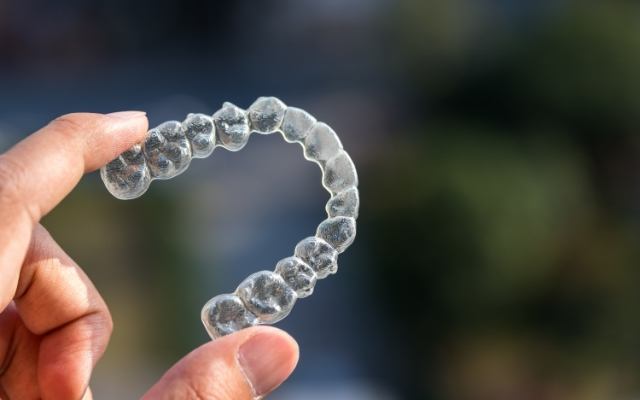 As the name suggests, Invisalign is practically invisible. The system uses a sequential series of clear plastic aligners to move your teeth. Your path to a straight smile begins with a thorough assessment of your oral health. Any extenuating problems—cavities or gum disease, for example—will need to be taken care of before orthodontic treatment begins. Then, we'll assemble a comprehensive collection of X-rays, photographs, and impressions of your teeth. Your dentist in Chaska, Dr. Swingdorf, will use these to develop a treatment plan that will be the blueprint Invisalign needs to fabricate your customized aligners.
The aligners arrive at our dental office in sets—one for the teeth along your upper arch and one for the teeth along your lower arch. To complete your orthodontic treatment in a timely manner, the aligners will need to be worn every day for about 21 hours. Each set will be worn for a few short weeks, and then you'll advance to the next set in the series. Of course, Dr. Swingdorf will want to see you periodically to check your progress, but otherwise, that's all there is to wearing Invisalign. Stay on schedule and a beautifully straight smile will be yours in a year or two!
Indications for Invisalign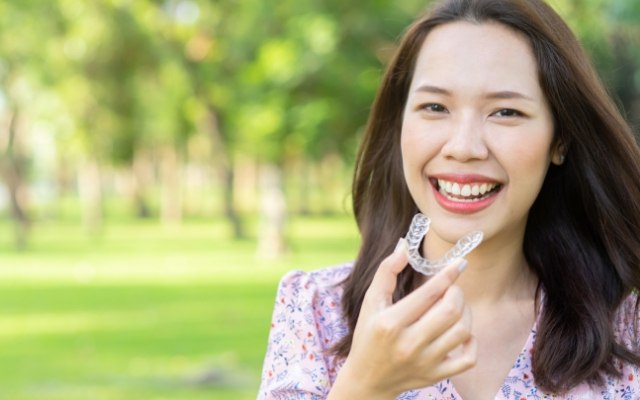 Invisalign is known for its versatility, which means it is capable of treating various types of dental problems, including:
Crowded Teeth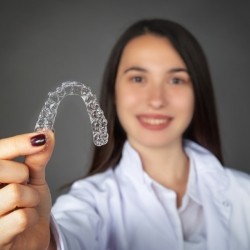 When crowded teeth make it impossible to adequately brush and floss, you can easily develop tooth decay, cavities, and gum disease. Fortunately, Invisalign clear aligners can create the necessary space, allowing for a healthier, more aesthetically pleasing smile.
Gaps Between Teeth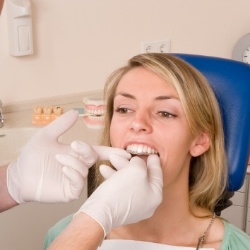 Gapped teeth pose a similar problem because of the ease of bacteria and food particles becoming trapped in these large, unnecessary spaces. Not only can they pose a significant risk to your oral health, but they also cause low self-esteem for many individuals. With Invisalign, however, we can close the gap and allow for healthier teeth and gums that remain free of decay and disease.
Bite Alignment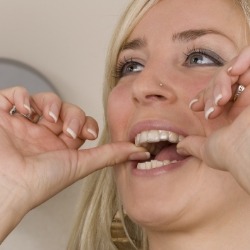 Invisalign is also capable of realigning overbites, underbites, crossbites, and open bites. As a result, it will minimize wear and tear to the tooth enamel as well as chronic jaw pain often caused by poorly aligned teeth.
The Benefits of Invisalign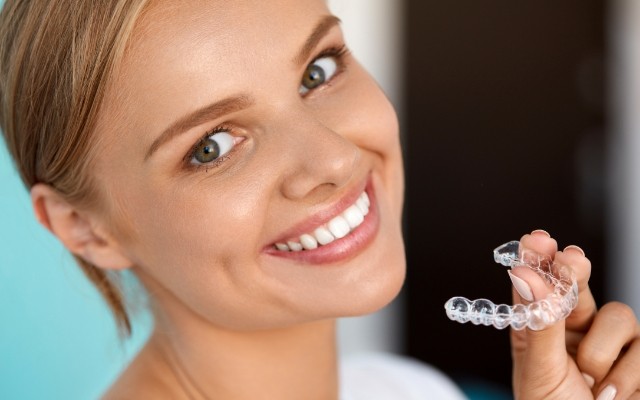 Aside from being practically invisible, Invisalign comes with several other advantages over traditional braces. Most importantly, they are removable. When you want to have breakfast, lunch, or dinner, just remove the aligners and eat whatever you like—there are no restrictions! Also, maintaining your regular at-home oral hygiene routine is much easier. With the Invisalign clear plastic braces removed, you can brush your teeth twice a day and floss once a day as you normally would. You'll also need to keep your aligners clean, too, which is easy to accomplish with brushing and a quick rinse with warm water.
Invisalign clear plastic braces are appropriate for teenagers as well as adults.
Understanding the Cost of Invisalign®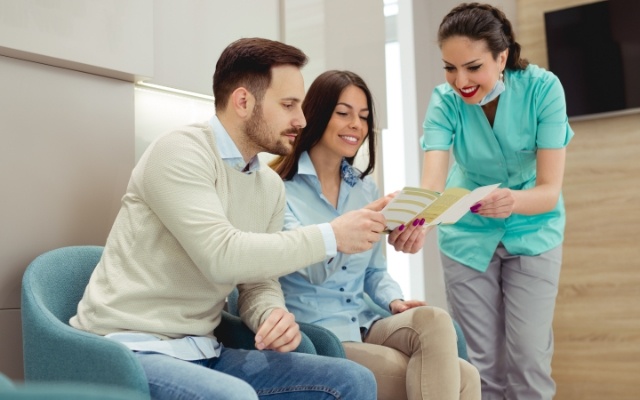 The cost of Invisalign in Chaska is different for each patient. Why? Because no two cases are alike. While you may only need aligners for your upper row of teeth, another individual may require them for both arches. We will personalize your treatment plan based on the severity of your dental problem, the number of aligners you will need, and the timeline required for successful treatment. Our team will work with you to identify whether you are covered by your dental insurance carrier for orthodontic treatment as well as help maximize any of your available benefits.
Factors that Affect the Cost of Invisalign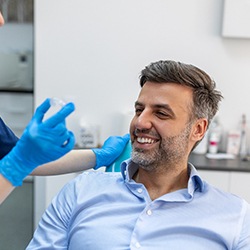 You will discover that the cost of your Invisalign treatment will likely be very different than someone else's personalized plan. This is why there cannot be a set price for this type of orthodontic care. Instead, when meeting with your Invisalign dentist, they will complete a thorough examination of your oral anatomy while determining the following factors as part of your overall cost estimate:
Do you need Invisalign aligners for both your upper and lower arches or just one?
Can Invisalign be a reliable form of treatment to fix the type of dental problem you're experiencing (i.e., overcrowding, gaps, bite misalignment)?
How severe is your dental issue? How many sets will you need?
Which type of retainer will you need once you are finished with Invisalign?
Invisalign vs. Smile Direct Club™: Which Costs More?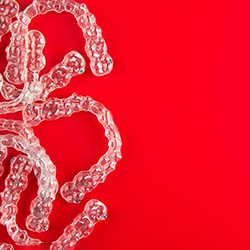 When turning on the TV, you're likely to find that many do-it-yourself (DIY) teeth straightening solutions are being promoted. Designed to capture the attention of individuals like yourself, they promise an easy-to-use method of treatment that works fast and costs less. But products like Smile Direct Club™ can be misleading, causing you to experience more problems than you might realize. Here are just a few reasons you might want to rethink your decision when considering anything other than Invisalign:
Clear aligner treatment is not right for everyone. Some patients have extreme dental issues that require more invasive solutions (i.e., metal braces). By opting for Smile Direct Club™ without a professional consultation, you may be putting your smile and oral health at risk.
The impression kit you receive with Smile Direct Club™ requires you to capture them yourself. If you are unsure how to do this correctly, you might end up with aligners that do not fit comfortably and actually do more damage to your teeth.
If a dental emergency occurs while undergoing Smile Direct Club™, you will be required to visit a local orthodontist or dentist, which will ultimately cost you more money.
There is no in-person oversight with Smile Direct Club™. Instead, you meet with a dentist virtually, but you are responsible for tracking your progress.
In theory, the idea of a do-it-yourself orthodontic solution sounds great, but the potential complications can leave you with a damaged smile and accumulated costs. Instead, save yourself time, frustration, and money and allow a trusted professional at Chaska Dental Center to improve the alignment and health of your smile with Invisalign.
Does Dental Insurance Cover Invisalign?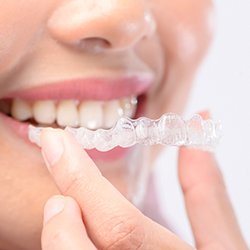 When reviewing your dental insurance policy, it's important that you find out whether you have orthodontic coverage. Most plans do not include it as part of the available benefits; however, you can inquire about a supplemental plan. While many have exclusions such as an age limit or type of orthodontics, many companies are now including Invisalign as part of their available coverage, which can alleviate your out-of-pocket expenses by up to 50%.
Options for Making Invisalign Affordable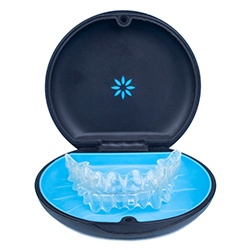 At Chaska Dental Center, we are pleased to provide our patients with access to money-saving offers, especially when it comes to Invisalign. Currently, we are offering 0% financing for up to 12 months when pursuing restorative and cosmetic dentistry.