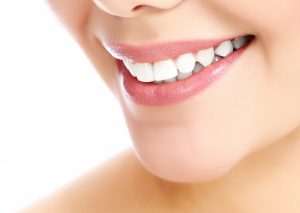 Invisalign has been around for awhile now — long enough for 4 million people around the world to have chosen these clear braces for their orthodontic treatment. Invisalign is a wonderful way to improve the alignment of teeth, and we are happy to share some recent changes to the Invisalign protocols that will make the system even more efficient, comfortable, and effective than it already was.
New Changes, Same Great Results
Invisalign works using clear plastic aligners that gradually shift the teeth by placing focused pressure on different areas of the bite throughout the treatment. It's often the preferred option for adults and image-conscious teens who could benefit from orthodontics but just don't want to wear metal braces for two or more years.
Invisalign comes with a series of aligners that are customized to the patient's dentition as the teeth gradually realign. The protocol has long been to wear each Invisalign aligner for 2 weeks before switching to the next — but the newest change is to advance to the next in the system after 1 week. That means you can be on your way to a straighter smile up to 50% faster than was previously possible.
In addition to shorter wear time of each aligner, further changes to the Invisalign treatment protocol include…
New SmartTrack® material and SmartForce® features achieve more predictable tooth movement

The SmartTrack material is more comfortable and easier to take off than previous Invisalign trays

Innovations that make Invisalign more effective in a wider variety of treatment cases, opening up Invisalign to more patients

New feature for teens makes it easier for them to comply with the treatment. Small gauges fade from blue to clear to indicate when it's time to change the aligner.
Benefits of Invisalign
The benefits of the Invisalign system for realigning the teeth are many. First of all, there is the fact that the clear aligners are practically invisible — so no one HAS to know you are undergoing orthodontic treatment while you wear them. And with treatment times reduced by almost half, you will be on your way to straighter teeth faster than you ever thought was possible.
The Invisalign trays are also removable, meaning you can continue to eat what you like throughout the treatment without fear you'll pop off a bracket or loosen a wire. Removability also ensures you can continue to brush and floss properly, reducing your risk of developing cavities and gum disease while you wear braces.
But that's certainly not all — patients also enjoy the ease and convenience of Invisalign, especially with the newest changes in plastics that make the aligners more comfortable than ever. Which benefit would YOU appreciate most?
Trust Chaska Dental Center for Invisalign
Chaska Dental Center has been providing care for families and individuals in our area for over 70 years — and we don't plan on stopping anytime soon. Dr. Thomas J. Meschke and Dr. Aaron B. Swingdorf provide personalized treatments for patients of all ages, including Invisalign and other cosmetic dentistry options! We invite you to contact us at (952) 448-4151 to learn more.