Meet Our Chaska Dental Team
Our team of friendly, highly-trained dental professionals comes to our office every day with one goal in mind: to simply make our patient's lives easier. They'll be the friendly voice on the phone, the smile that greets you at the door, and the helping hand that makes sure none of your questions go unanswered. They are completely dedicated to your comfort, health, and safety, and they are each striving to get better every day. Read on below to learn a bit more about the all-stars here at Chaska Dental Center.
Joanne - Business Administrator
Joanne joined Chaska Dental Center in May 2015 as our Business Administrator. She graduated from Penn State with a BS degree and holds an MBA from Mount Saint Mary's University. In addition, she is a CPA candidate. Joanne lives in Cologne with her husband John and their Morkie (Maltese/Yorkie), Lexie. She enjoys antiquing, hiking, snowshoeing, Penn State Football (We Are…), and spending time with family. Joanne has a strong commitment to excellence and serving others.
Favorite MN food: Fried Cheese Curds
Renee - Patient Coordinator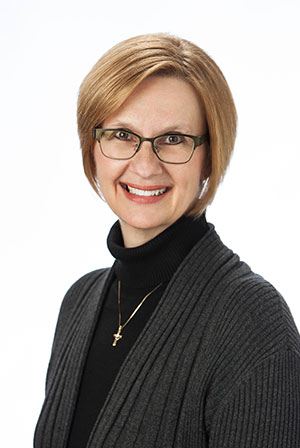 Renee joined Chaska Dental Center in April of 2015 as a Patient Coordinator. She is grateful for the opportunity to serve others as well as share her gifts of organization and attention to detail and strives to provide a positive experience for all of our patients. Renee also takes pleasure in working together with the skilled, talented, and caring team of professionals here at Chaska Dental Center.
She and her husband Randy have been blessed with four adult children and two grandchildren. Additionally, Renee has a totally pampered Bichon Frise named Miles. When she isn't greeting patients with her cheerful smile, Renee enjoys hiking, baking, reading, the MN Landscape Arboretum, traveling, and spending time with family and friends.
Favorite MN food: Walleye
Wendy - Patient Coordinator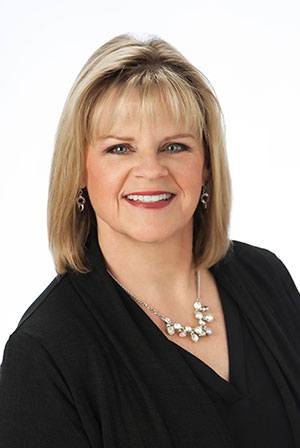 Wendy joined Chaska Dental Center in February of 2007 as a Patient Coordinator. She graduated from Augsburg College with a degree in Elementary Education with honors and was a family law paralegal for 17 years.
Wendy lives in Eden Prairie with her husband, Jeff, a golden retriever, Trooper, and her cat, Louie. Wendy has two children: Hayley who is completing her masters in social work and Patrick who is attending the University of Minnesota in the biomedical engineering program.
When Wendy isn't warmly greeting and caring for patients, she enjoys walking, reading, baking, hanging with family and friends, and watching U of M football and hockey games.
Mary - Patient Coordinator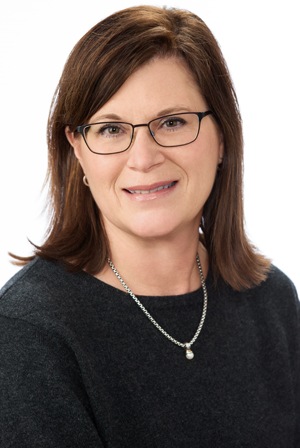 Mary received her education from the Minnesota Institute of Medical and Dental Careers, and she's been working in dentistry for over 20 years now. She loves the customer service aspects of her job! Getting to know her coworkers and being able to work alongside them is always a great experience.
Mary's family consists of her husband Greg, her daughter Hannah, and her dog Oscar. Her hobbies include photography, boating, traveling, and getting together with friends.
Favorite MN Food: Walleye.
Briana - Dental Hygienist
Briana has been employed for 12 years at Chaska Dental Center. She joined our team shortly after graduating from the University of Minnesota in 2002 with a Bachelor of Science degree in Dental Hygiene. Briana's interest in dentistry and health began early in her childhood, and she credits her hometown dentist as being a big influence on her decision to pursue this field. Briana's strong desire to learn more about dentistry has led to her beginning work on her master's degree at the University of Minnesota with the hope of being able to educate future dental hygiene students while continuing to care for her patients at Chaska Dental Center.
Briana and her husband Brian have two wonderfully active children: Alli (7) and Jack (4).
Our patients will tell you they enjoy seeing Briana because of her comforting and caring nature; her connection to her patients is something special. Preventive care is Briana's passion and she finds gratification in helping her patients achieve their oral health goals.
In her spare time, Briana loves spending time with her family and friends, traveling, and running.
Favorite Minnesota food: Walleye
Linda - Dental Hygienist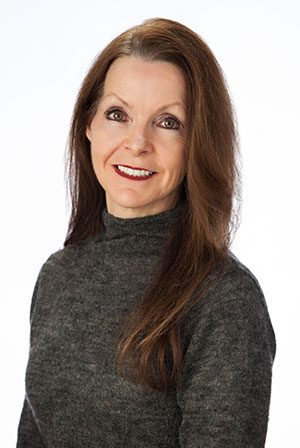 Linda received a Bachelor of Science degree in Dental Hygiene from the University of Oklahoma in 1981. She has been a practicing licensed dental hygienist for 36 years. She started her career in a periodontal dental practice followed by a general dentistry one, but her true passion resides in pediatric dentistry, where she spent 16 years working with children. Linda has been with Chaska Dental Center since 2001. She continues to provide excellent care for her patients through her comprehensive approach. In addition to working as a dental clinician, she has had the honor of being asked to participate in research and provide consulting for Eastman Kodak on future dental products and advanced technology.
Linda takes pride in her healthy lifestyle. She loves to run, cycle, and take total conditioning classes. She enjoys traveling and spending time with her family. She resides in Eden Prairie with her husband, Wes, and they have two sons, Adam and Chris.
Wendy - Dental Hygienist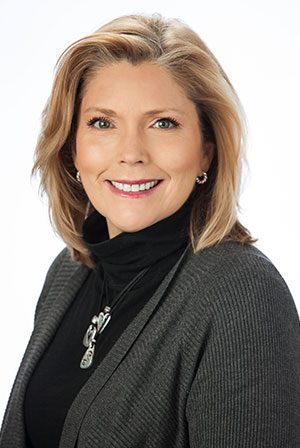 Wendy has been with Chaska Dental Center for 15 years. She started her career as a dental assistant in 1980 and then earned her Associate of Science degree in Dental Hygiene at Normandale College in 1990. Wendy has over 35 years of experience in dentistry and 25 years as a dental hygienist. Wendy has a strong commitment and passion to helping her patients achieve optimal oral health.
Wendy lives in Delano with her husband, Peter, and daughter, Corrin. She has 2 stepchildren, Emily and Sam, and 3 step-grandchildren. She enjoys spending time helping Corrin with her many 4H projects and riding her Arabian quarter horse, Cash (See our Facebook page for some awesome pictures!).
Favorite MN food: Fried Cheese Curds.
Sue - Dental Hygienist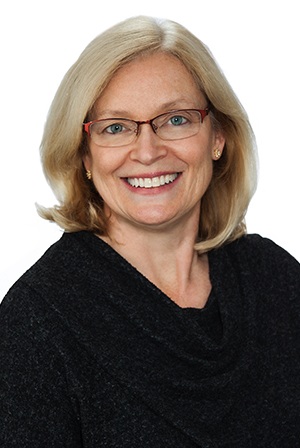 Sue is a new addition to our practice, but she's been working in dentistry for 35 years and counting! She attended the University of Minnesota and studied hygiene at Normandale Community College. She is also certified in local anesthetic. Helping others is a passion for her, and it's her favorite part of the job.
Originally from St. Paul, Sue and her husband John have three children and three grandchildren. When she isn't busy at work, she enjoys spending time with her family at their cabin and playing volleyball. She is actually an identical twin!
Favorite MN Food: Chicken Wild Rice Soup.
Mary K. - Dental Hygienist
Mary grew up in Deadwood, South Dakota and attended the University of South Dakota. She has been in dentistry for 26 years. Mary moved to Minnesota in 1996, she resides in Shakopee, with her husband and two daughters. Mary enjoys watching her daughters play Volley Ball, hockey, Lacrosse and softball. In her spare time she likes to read, work out, sew, Kayak, travel, and spend time with friends. Mary loves meeting patients and getting to know them and helping them with their oral care. She loves seeing a difference when she educates patients. Best reward ever!
Mary's Favorite Food: Walleye
Coral - Dental Assistant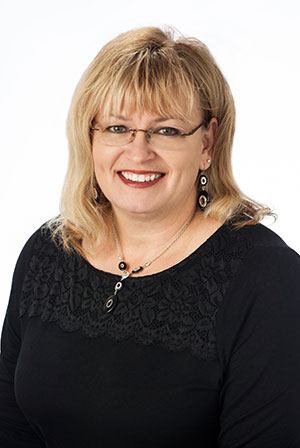 Coral knew at a very young age that she would have a career in the dental field. She has always loved teeth. Early signs of her interest in dentistry appeared when Coral was a teenager as she spent her free time drawing braces on the teeth of fashion models on the covers of her favorite magazines.
Coral graduated from Hennepin Technical College in 1999 as a dental assistant. She then spent several years working in orthodontics before joining us at Chaska Dental Center. She will be celebrating her 10 year anniversary with us this fall.
Coral takes pride in assisting the doctors to complete high-quality dental treatment and finds pleasure in helping patients restore their teeth to "like new" condition (See our before and after photographs).
Coral grew up in northern Minnesota where she met and married her husband of 30 years, Jim. She and Jim have three adult children and five grandchildren.
Coral is a history buff and enjoys traveling the USA to visit historical sites. She also enjoys jet skiing, crocheting, playing board games, and spending time with friends and family.
Favorite MN foods: Wild rice hotdish, pickled herring, and smoked salmon.
Jessica - Dental Assistant
Jessica is a licensed and certified dental assistant in the State of Minnesota. She began her dental career in the specialty of oral surgery. She was fortunate enough to work with two accomplished and nationally recognized dentists, who gave her extensive experience in surgical assisting techniques and post-surgical patient care. In 2011, she was asked to join Chaska Dental Center as an Assistant. At Chaska Dental Center, she has been able to hone her assisting skills and gain knowledge and experience in Cerec crowns, endodontic treatment, cosmetic veneers, composite fillings, implant surgery, and the importance of a comprehensive treatment philosophy.
Jessica also began teaching Dental Assistant students at a local university in 2017. She enjoys taking her wealth of experience and knowledge and enthusiastically bringing it to the classroom to provide insight into what it means to be a Dental Assistant.
When she's not at Chaska Dental Center or teaching she enjoys hiking with my dog Maddi and kayaking the lakes and rivers around Minnesota, Wisconsin, and Michigan. She also enjoys her time spent with her husband and our two college-aged daughters.
Sharlyn - Dental Assistant
Sharlyn is a graduate of the Hennepin Technical College with a dental assisting degree. She joined our team shortly after graduation, and the rest is history! Our patients love her compassionate approach to dentistry and her calm, relaxing nature. She enjoys getting to know our patients while making them feel at ease in the dental chair.
Sharlyn and her 17-year old son, Kasimir, live in Eden Prairie. She is a health enthusiast who loves to stay active and eat healthfully. Sharlyn also enjoys "cheerleading" for her son's sporting events, scrapbooking, and spending time with her large family, which includes her parents and four brothers. She looks forward to the MN State Fair every summer!
Favorite MN food: Tator Tot Hotdish
Pearl - Dental Assistant
Pearl is from Bloomington, and she's been working in the dental field for 12 years so far. She attended Herzing College. What she enjoys most about her job is her amazing coworkers and wonderful patients!
Pearl has a very fun family who loves laughing together and playing games. When she isn't busy at the practice, she enjoys softball, hiking, going on walks, and lots and lots of board games. She has eaten several interesting delicacies in her life, including scorpion, grasshopper, duck tongue, and chicken butt.
Favorite MN Food: Ceviche