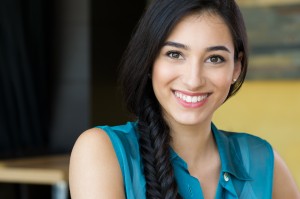 For patients who want straighter teeth without all the hassle of metal brackets and wires, Invisalign in Chaska offers a wonderful alternative. Wearing Invisalign isn't so difficult, but there are a few things you should know to ensure you progress through the treatment without any delays. Wondering how to get the most out of Invisalign? Keep reading, because the Chaska Dental team is in with everything you need to know about your clear braces!
#1: Oral Hygiene Is As Important As Ever
Maintaining solid oral hygiene habits is always important — and perhaps even more so when you are undergoing Invisalign treatment. That's because the Invisalign trays restrict the flow of saliva through the teeth, meaning any bacteria that is left behind has the chance to multiply, putting you at a greater risk of tooth decay and gum disease. So even if you've lived your life being fairly lax about something like, say, flossing, it's time to tune up your habits when you're wearing Invisalign.
#2: Wear for 20 to 22 Hours Every Day After
After the first two days of treatment, continue to wear your Invisalign aligners for the recommended 20 to 22 hours each day. You can feel free to remove them to eat, before happy hour, and even when you're making special introductions or getting ready for a big presentation at work or school. Invisalign makes it easy to live your life while working on the straighter, more beautiful smile you deserve.
#3: Practice Reading Out Loud
Ok, it may sound ridiculous, but many patients find it's difficult to speak around the Invisalign aligners right at first. You can help yourself get used to talking with Invisalign by reading out loud to yourself. Make some time to read the news every morning — just close the door for a little privacy first.
#4: Take Care of Your Aligners AND Teeth
To progress through your treatment without any delays, make sure you are taking excellent care of your teeth and gums as well as the trays. Never use hot water to clean them, as that causes the plastic to warp and lose its shape. When you're eating, try to store the trays in their proper case — we've seen too many of them thrown away after being wrapped up in a paper towel! The better you care for your teeth, gums, and trays, the more predictably your teeth will move.
Do your best to take great care of your aligners, but know that if something does go wrong, your dentist can help. Just don't wait to get in touch with us right away to avoid any delays in your Invisalign treatment in Chaska!
Questions About Invisalign?
Are you looking for an expert dentist to handle your orthodontic treatment? Or maybe you just have some remaining questions about the clear braces treatment. We're the "dentist near me" providing high quality Invisalign care — and we can't wait to get started on your smile. We invite you to request an appointment today!