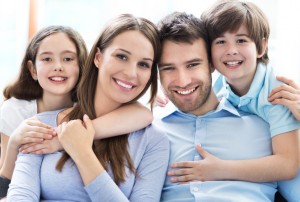 Dr. Thomas Meschke and Dr. Aaron Swingdorf of Chaska Dental Center are masters of the technically perfect, aesthetically-pleasing smile. As premier family, restorative and cosmetic dentists in the Chaska, MN area, this dynamic team optimizes dental health and appearance for every one of their patients.
The centerpiece of Chaska Dental Center is you, the patient, and your individual needs. So, Drs. Meschke and Swingdorf listen to your concerns and perform the most comprehensive dental exams available today.
Your own treatment plan
Using visual inspection, DIAGNOdent cavity detection, digital x-rays, digital Panorex and careful oral cancer screening, the 55318 dentists create spot-on care plans that prevent problems, restore teeth and gums and make smiles straight and sparkling. And, all treatments make sense for you and for your well-being.
As an instructor and trainer in CEREC (Chairside Economical Restoration of Esthetic Ceramic), Dr.Thomas Meschke brings years of technical expertise to the treatment room. His peers have voted him a Top Dentist in the Twin Cities area several years in a row. He counts his concern for patient's overall well-being as utmost in his practice of dentistry.
Dr. Meschke's colleague, Dr. Aaron Swingdorf, continues his family tradition of all things dental as his dad and brother are dentists. Dr. Swingdorf's passion resides in the technical specialties of endodontics, oral surgery, prosthodontics and orthodontics. His talents well compliment Dr. Meschke's as they consult to deliver superior dental care to each individual coming through their doors.
Among their many services
Chaska Dental provides everything a patient needs for great oral health. Of course, preventive exams and cleanings work toward keeping smiles and gums intact, but when problems happen, these 55318 dentists have necessary service under one roof.
They offer:
CEREC same-visit dental crowns Chaska patients needn't wait weeks for a restoration. The dentists create beautiful porcelain caps in one visit, utilizing chairside design software and seamless milling. After taking digital impressions and designing a lifelike restoration for a damaged tooth, the dentist bonds the crown in place, adjusting its bite and color in 2 hours or less!
Professional teeth whitening Patients want their smiles to look as young as they feel. For healthy teeth, Chaska Dental recommends at-home teeth whitening. Brightening tooth color in as as little 2 weeks using gel-filled, custom trays, teeth whitening is safe, economical and effective on stains caused by food, drinks, smoking or simple aging.
Gum disease therapy allows patients to enjoy pink, healthy gums again. While periodontitis attacks millions of adults in the US each year, it can be prevented and treated with hygienic cleanings and with state of the art periodontics from Chaska Dental. The dentists use traditional root planing and scaling and diode laser therapy to debride, disinfect and heal infected and inflamed gums.
Dental implants Chaska Dental provides the gold standard in tooth replacement: the dental implant restoration. Situated in the patient's jaw, a dental implant integrates with the bone, providing years of normal biting and chewing. The Chaska dentists place an extension post and life-like porcelain crown on the implant for a natural look.
What do you need?
Whether you require preventive dentistry or full mouth reconstruction, Chaska Dental can accommodate your personal needs. Contact the friendly office staff today for your consultation with one of the area's most highly skilled dentists.