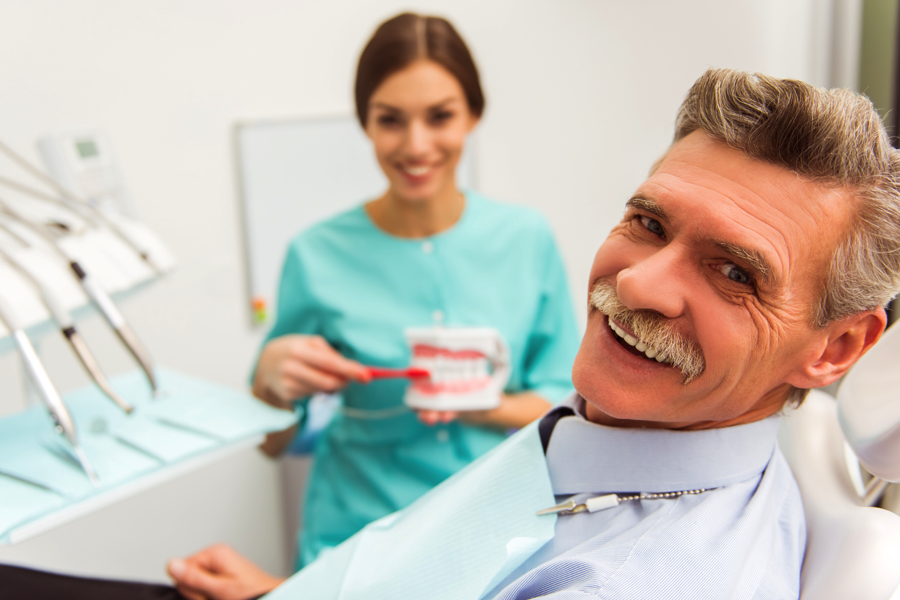 If you've recently received dentures (or will be getting them soon), you're well on your way to a restored smile that looks and feels great. But, in the beginning, many people struggle with what they should eat and wonder if there are any foods to avoid with dentures in Chaska. Below, you'll find a short guide to good dietary choices (in the short-term and long-term) and find out how to prepare food to get the most out of your new appliance. Keep reading to find out more!
What Should You Eat With New Dentures?
After receiving your dentures, you'll enjoy more self-confidence and will be able to eat a wide variety of foods. But since it's quite a change from what you're used to, an adjustment period is to be expected.
During the first 2-3 weeks while you're getting accustomed to your dentures, primarily focus on soft or liquid foods. Examples include smoothies, puddings, creamed soups, broth, applesauce, breakfast porridge, scrambled eggs, guacamole, yogurt, mashed bananas, etc. Once you're used to how your denture feels, you'll be better able to eat solid foods.
Also, since you won't be able to judge temperatures the same way as before, make sure to let anything hot such as coffee, tea, or soup cool down quite a bit and test it with your lips or tongue first.
Long-Term Dietary Tips For Dentures
Even after your initial transition period, it's helpful to use a few precautions:
Add liquid to chewy foods– If you like to have hearty or crusty bread, soak it in a little liquid first to soften it.
Avoid or minimize the following foods – Peanut butter, sticky candies, chewing gum, and whole fruit.
Cut foods into small pieces – Instead of biting into something large, try cutting it into smaller pieces first. For example, cut the kernels off corn on the cob instead of biting into it.
Tenderize tough meats –Particularly tough cuts of meat can be difficult to chew, so opt for slow-cooked, tender meat whenever possible.
Soften fruits and vegetables – After you've cut fruits and vegetables into small pieces, cook them well to soften them (sauté, steam, boil, etc.)
Eating is one of life's simple pleasures and (thankfully) tooth loss doesn't mean you can't enjoy a great meal. By following these dietary guidelines after getting dentures in Chaska, you'll have a better experience in both the short-term and long-term!
About the Practice
At Chaska Dental Center, Dr. Aaron Swingdorf and Dr. Thomas Meschke have a passion for making dental visits a positive experience for people. When it comes to replacing missing teeth with dentures, they focus on creating a comfortable, functional, and esthetically pleasing smile. If you have dentures in Chaska and have any questions, you can reach Chaska Dental Center by calling (952) 448-4151 or visiting their website.