January 22, 2019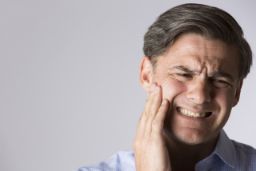 Do you travel frequently for business, or are you taking a personal trip soon? You may be surprised to hear it, but you're at greater risk of sudden dental pain when you fly. And if you already have a toothache at home, it can easily get worse on an airplane. Air travel is stressful enough already without the added problem of getting a toothache mid-flight, not to mention that you don't want a dental emergency to ruin your trip. Keep reading to learn why this happens and whether there's a way to make it to your destination pain-free!
Why Do Toothaches Occur More Easily On an Airplane?
Here are the reasons behind toothaches while flying:
Cabin pressure – The cabin pressure that makes your ears "pop" while flying can also trigger a toothache. This is because the air pressure in areas like your sinuses is different than the air pressure in the airplane, particularly during ascent and descent.
An undiagnosed cavity – Many people assume they would automatically know when they have a cavity because they would feel pain, but that's not always the case. A cavity causes air to get trapped in the tooth, which rapidly expands in response to changes in cabin pressure and causes a sudden flare-up of pain.
Existing dental work – Similarly, although you're not normally aware of it, small amounts of air can also be trapped in dental fillings or other dental work. When this air expands, it stimulates the nerve of the tooth and leads to pain or discomfort.
Can You Prevent a Toothache While Flying?
You're probably familiar with the commonly-used trick of chewing gum to relieve pressure in the ears or sinuses while flying. Unfortunately, there isn't always such a simple solution for dental-related pain, and over-the-counter pain killers may or may not be effective.
However, it's important to note that the roots and nerves of your upper teeth extend directly into your sinuses, so if you're getting pain in several upper teeth, the usual remedies may work for you by relieving sinus pressure. These include gum, repeated swallowing or special earplugs.
If you have pain in just one tooth, you'll want to have it looked at as soon as possible. If the tooth has existing dental work, it may need to be repaired or replaced, or you may have a cavity that needs to be treated.
And, of course, if you notice any sensitivity before a trip, it's a good idea to have it evaluated by a dentist in Chaska before you leave. Better safe than sorry!
About the Author
Dr. Aaron B. Swingdorf and Dr. Thomas J. Meschke are general, cosmetic and restorative dentists in Chaska who know how much toothaches can affect traveling. They always encourage their patients to schedule regular checkups and call them at the earliest sign of pain so they can minimize the risk of toothaches while flying. If you have any other questions about your oral health while traveling, they can be reached via their website or at (952) 448-4151.
Comments Off

on Will Your Toothache In Chaska Get Worse On an Airplane? Possibly!
No Comments
No comments yet.
RSS feed for comments on this post.
Sorry, the comment form is closed at this time.