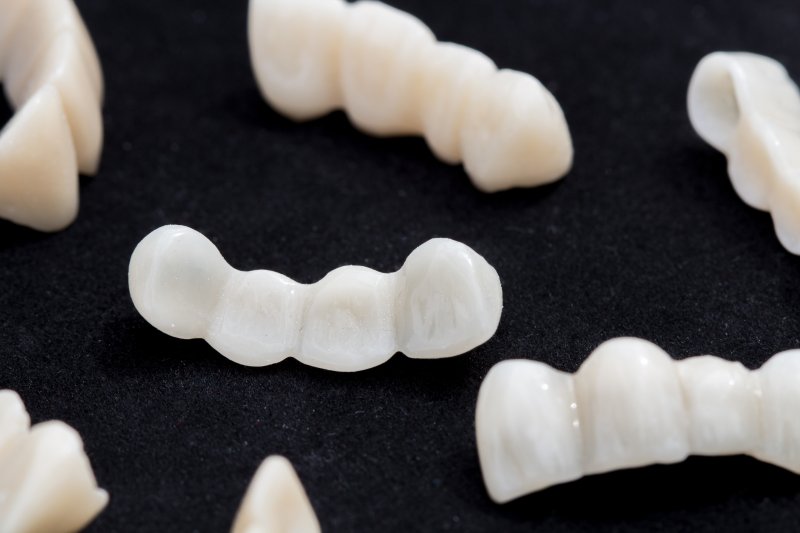 Your decision to enhance your smile with veneers is one you will not regret. Not only will you enjoy the transformation that you can expect to walk away with, but you'll exude greater confidence that will likely benefit you personally and professionally. But before your finalized restorations are put into place, you learn that you'll need to wear temporaries immediately following your first appointment. Why are temporary veneers necessary? A cosmetic dentist is here to explain.
What Are the Reasons for Wearing Temporary Veneers?
During your first appointment for veneers, your cosmetic dentist will need to remove a small bit of tooth enamel from the surfaces of your treated teeth. This step alone is what makes this type of cosmetic treatment permanent. Because enamel cannot grow back once it is removed, you must commit to wearing and replacing your veneers for the rest of your life.
Once the enamel is removed, impressions will be taken of your teeth to allow lab technicians to begin fabricating your permanent veneers. But before you leave, your dentist must apply temporary veneers. Why?
The reasons for this interim step include:
Temporary veneers give you a glimpse of what your final versions will look like.
They help to protect the surfaces of your treated teeth from decay and injury, as they will be more vulnerable because of the reduced amount of tooth enamel.
What Is It Like to Wear Temporary Veneers?
Once your temporary veneers are put into place during your first appointment, you can expect them to be slightly bulkier than your final restorations. As a result, you may find that it is harder to chew or speak for a few days. Your mouth will need time to adjust to the new additions to your smile.
You can also expect that there will be some minor sensitivity when attempting to eat or drink anything that is hot, cold, acidic, or sweet. You're strongly advised to minimize or even avoid anything that might be hard, chewy, or sticky, as your temporary veneers might become damaged as a result.
Although they are a short-term remedy while your permanent veneers are created, you'll want to make sure that you take proper care of them so that your natural teeth underneath do not experience problems (i.e., decay, damage).
Wearing temporary veneers may not be something you want to do, but it is necessary if you want your teeth to remain protected while waiting for your new smile to be created.
About the Authors
Dr. Thomas Meschke and Dr. Aaron Swingdorf are cosmetic dentists in Chaska who believe in providing high-quality options for patients who are looking to transform their appearance. Offering veneers, these custom restorations are ideal if you want to hide chips, stains, cracks, or even minor gaps. Contact us at (952) 448-4151 to find out how we can help you get started.
We used the following sources to generate this particular blog article, some of which include:
"Why Do I Have to be Fitted with Temporary Veneers?" by Dr. David Tillman