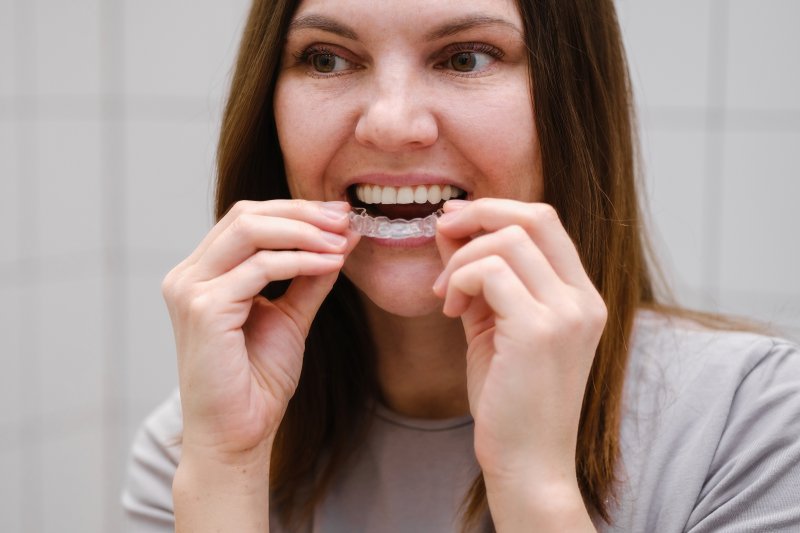 It's summertime, which means there is a good chance you'll be preparing for some sort of vacation in the coming weeks or months. If you're undergoing treatment with clear aligners, you'll need to make sure you follow all your dentist's instructions to avoid a potential delay. To better prepare you for traveling with Invisalign, here are four tips to consider that will help keep your smile on track.
Meet With Your Dentist Before You Go
Before leaving on your trip, make sure to schedule an appointment with your dentist. During this visit, they can examine your smile to ensure everything is moving forward correctly and that you do not have any potential areas of concern that might hinder your time wearing Invisalign while you're away. It is also helpful because your dental team can go over a few things that will help you remain focused on your Invisalign treatment during your vacation.
Pack Your Oral Hygiene Travel Kit
When packing, make sure you create a small travel kit that consists of all your oral hygiene and Invisalign must-haves. These should include:
A travel-sized toothbrush and toothpaste
Dental floss
ADA-approved mouthwash
A protective case to keep your aligners in while eating and drinking
Maintain Your Normal Routine
Vacations often mean staying up late and sleeping in, but you should make sure that no matter what time you go to bed or wake up that you practice good oral hygiene habits. That means staying on top of your routine and making sure you brush and floss as well as clean your aligners. Instead of using regular toothpaste, however, you'll need to use clear soap and lukewarm water. A key factor to remember is that depending on where you're traveling, you may need to bring or request bottled water, as you want to make sure it is clean.
Bring Additional Aligners
Because there is a chance that you might lose or damage an aligner while away on your trip, you'll want to go ahead and bring extra trays with you. This can minimize the potential for a significant delay in treatment, allowing you to stay on track. Also, you'll need to bring them anyway, as you may be required to switch them out during this timeframe anyway.
Traveling with Invisalign doesn't have to be a hassle. Just make sure you're following your dentist's instructions, and you'll not only have a wonderful time away, but you'll be that much closer to a straighter, healthier smile.
About the Authors
Dr. Aaron Swingdorf and Dr. Thomas Meschke are here to help you take back your smile using Invisalign. Instead of resorting to metal brackets and wires that can make daily life more difficult, especially as a working professional, you can trust Invisalign to go to work to realign your smile without compromising your daily appearance. If you want to achieve life-changing results with clear aligners, contact us at (952) 448-4151 or visit our website to learn more.
We used the following sources to generate this particular blog article, some of which include: