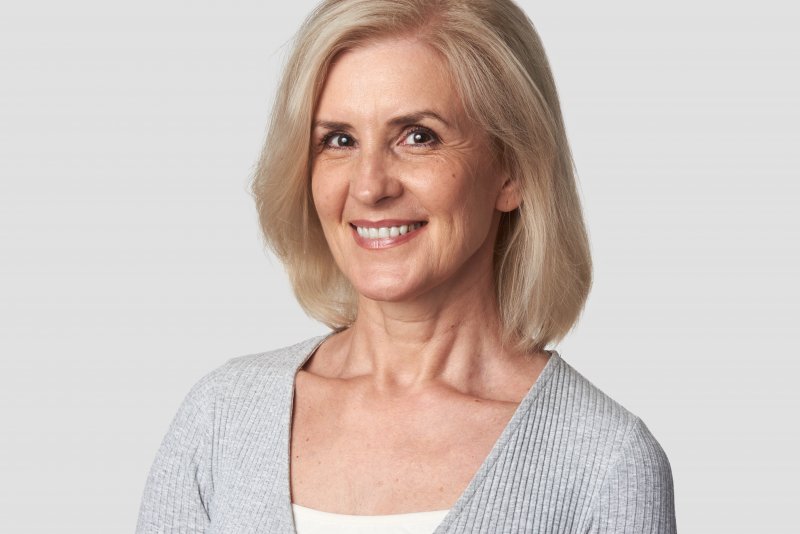 It's no surprise that denture-wearers often discover negative aspects of their prosthetics the longer they wear them. From changes in facial structure that lead to ill-fitting restorations to the messy adhesive that is necessary to hold them in place, it's easy to see why patients often want to make the transition from dentures to dental implants. But it is possible? If you are contemplating the idea of switching to a more permanent, longer-lasting alternative, learn what you can expect and how to ensure a seamless transition.
Before Dental Implant Placement
When meeting with your dentist to discuss the possibility of transitioning from dentures to dental implants, they may suggest a bone graft to ensure there is maximum support for your posts and custom restoration. Although not always necessary, denture-wearers often have weaker bone structure because of a lack of stimulation. As a result, your jawbone and facial shape can change.
By moving forward with a bone graft, your dentist will place new bone into the weakened areas before requiring that you spent between 4-6 months allowing these materials to fuse and create a strong foundation.
The Process of Receiving Dental Implants
Once you are fully healed from your bone graft, your dentist will schedule your dental implant placement. Depending on your individual needs, you may require between 4 and 6 implants to be placed along your jawbone. Once they are in place, you will be expected to spend several months allowing the osseointegration process to commence. This requires that the bone, surrounding tissue, and implants fuse.
It is normal while at home to experience some soreness and swelling, so you will need to heed the dentist's instructions regarding which foods to eat, which ones to avoid, and ways to prevent infection.
Adjusting to Life with Dental Implants
As you make the switch from dentures to dental implants, you may wonder if it is possible to use your current dentures. While it is not impossible, most dental professionals recommend creating a new restoration. Whether you and your dentist choose implant-retained dentures that are secured and remain in place or overdentures that can be easily removed for cleaning, adjusting to your new teeth can take time. A few helpful tips to remember when wearing dental implants include:
Although you won't need to worry about a denture slipping while eating, it is best if you stick to soft foods in the beginning. Consuming harder, denser foods may increase the amount of pressure placed on your bone and soft tissues that could escalate initial soreness.
The way you care for your implants is determined by which type you receive. Overdentures will require you to remove them at night to soak and take them out to clean each day. Implant-retained dentures will be cleaned the same way you would regular teeth.
No matter which type of dental implants you choose, you and your dentist can work together to ensure the transition from dentures is successful and seamless.
About the Authors
Dr. Thomas Meschke and Dr. Aaron Swingdorf believe in providing patients with first-rate dental care, no matter the type of treatment needed. Providing opportunities for individuals to transition from traditional prosthetics to newer, more advanced alternatives, the team at Chaska Dental Center is here to ensure the process is seamless and results are long-lasting. If you are tired of wearing regular dentures and are ready to make the switch to dental implants, call our office at (952) 448-4151 or visit our website.
We referenced the following sources to generate this particular blog article: