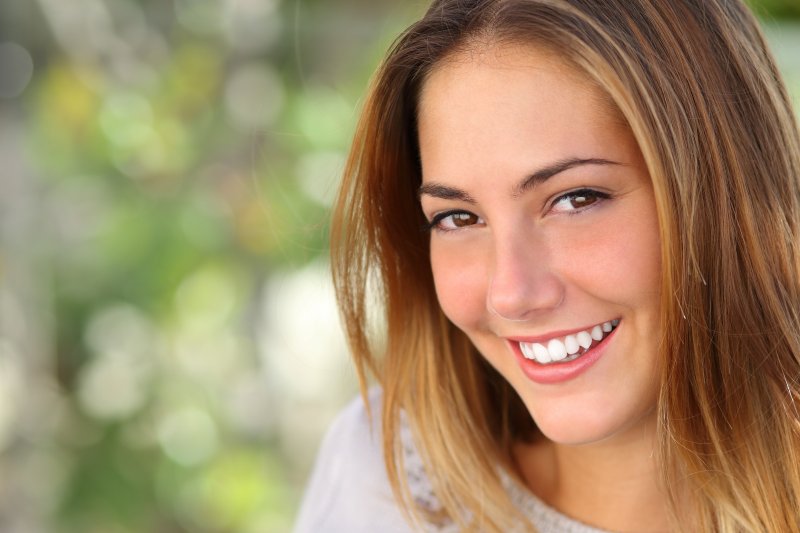 Teeth whitening can be a rewarding and enjoyable experience, especially if you've lived with unhealthy, yellowed teeth for far too many years. Undergoing this cosmetic treatment has many unique benefits, but it can also be short-lived if you don't follow your dentist's instructions once you've achieved your new and improved smile. To help maintain your results, a cosmetic dental professional explains the foods you should avoid and those you can freely eat to enjoy your brighter smile for longer.
What Are the Benefits of Teeth Whitening?
Many patients assume the only possible benefit to teeth whitening is that it allows for greater self-esteem because teeth no longer cause embarrassment. However, there are other reasons to choose this type of cosmetic solution, such as:
Teeth whitening can have a positive impact on your personal and professional life
It can take years off your overall appearance
It can lead to greater oral health because once you feel good about the way you look, you'll want to take better care of your teeth and gums
Which Foods Should Be Avoided After Teeth Whitening?
When attempting to eat some of your favorite foods, you'll want to find out if they're appropriate or not for your whiter smile. Although staining doesn't happen overnight, it can reduce the longevity of your results, so if you want to avoid this potential problem, here are some of the most common foods to avoid:
Coffee
Red wine
Soda
Tomato sauce
Blueberries or other colorful berries (i.e., blackberries, strawberries)
Highly acidic foods (i.e., oranges, pineapples, pickles, limes, lemons, etc.)
Too much sugar and starch, as these can lead to cavities and gum disease
Which Foods Are Recommended?
Once your teeth are whitened, it doesn't mean you have to give up all your favorite foods. There is plenty of good options available that will not harm your brand-new smile. Some of these include:
Scrambled eggs
Yogurt
Bananas
Rice
Sushi
Bread
Deli meat
Vanilla ice cream
Milk
Rice pudding
And more!
Teeth whitening doesn't have to keep your smiling looking great but your stomach lacking substance. It's important that you make healthy decisions about what you eat, not only to maintain a whiter smile but also to minimize the risk of serious oral problems.
About the Authors
Dr. Thomas Meschke and Dr. Aaron Swingdorf are dentists in Chaska who want to help patients make positive, healthy choices that benefit their overall health and well-being. While practicing good oral hygiene at home is important, so is making well-informed choices as it pertains to the food we eat. If you need help incorporating nutrient-rich foods that will fill you up and help safeguard your smile, especially after teeth whitening, contact us at (952) 448-4151.
We used the following sources to generate this particular blog article, some of which include: