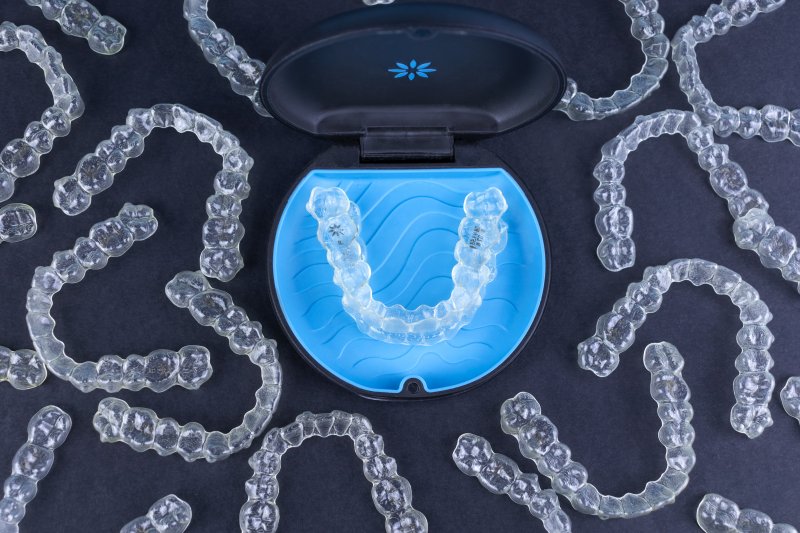 When turning on the television these days, it's hard to miss many of the different advertisements for do-it-yourself clear aligner systems. Offering an "easier" and "more accessible" solution than Invisalign in Chaska, individuals like yourself may be enticed by the lower price tag and at-home convenience. But before you take on the monumental tasks of trying to straighten your teeth on your own, here are three reasons it is better to seek professional orthodontic treatment with Invisalign instead of one of the many DIY options like Smile Direct Club.
Oversight By a Trusted Dentist
When comparing a DIY aligner system to Invisalign, it's not hard to conclude that attempting to straighten your teeth on your own will not involve much oversight by a trusted and qualified dentist. Offering no face-to-face meetings, you're expected to provide your own updates and photos to show your progress. If you do meet with a dentist, it is remotely. However, with Invisalign, you are expected to maintain regular in-office follow-ups to allow a dental professional to examine how your teeth are shifting and ensure no problems are developing.
Approved by Professional Dental Organizations
If you want to make sure your orthodontic treatment is legitimate, you'll want to choose Invisalign. Do-it-yourself aligners are not commonly approved by professional dental organizations, which means they do not believe these companies provide a service that is safe for individuals to use. Certain laws and regulations are set by organizations such as the American Dental Association (ADA) and the American Association of Orthodontics (AAO). Since many of these DIY options do not abide by these standards, they do not have the same approval as Invisalign.
Safe and Effective Method of Treatment
Not everyone should move forward with clear aligners in Chaska. Some cases require more extensive orthodontic help (i.e., traditional braces). However, if you do not undergo a thorough consultation with a dental expert, you could do more harm to your teeth in the long run. Although some of these aligner systems like Smile Direct Club explain that extensive dental problems should not be treated with their clear aligners, not all patients listen. It's better to know early on if you are eligible for this type of treatment or if you should seek an alternative way to professionally straighten your teeth.
Don't fall victim to the false promises of DIY clear aligner systems. Letting a dental professional oversee your treatment with Invisalign will ensure you attain optimal results that will remain with you for a lifetime.
About the Authors
Dealing with a change to your bite after years of treatment with traditional braces? Dr. Aaron Swingdorf and Dr. Thomas Meschke are here to help you take back your smile using Invisalign. Instead of resorting to metal brackets and wires that can make daily life more difficult, especially as a working professional, you can trust Invisalign to go to work to realign your smile without compromising your daily appearance. If you want to achieve life-changing results with clear aligners, contact us at (952) 448-4151 or visit our website to learn more.
We used the following sources to generate this particular blog article, some of which include: