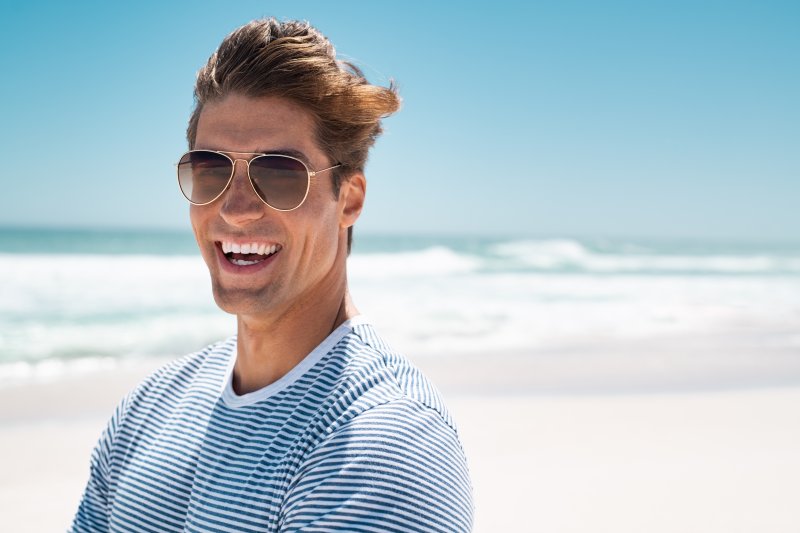 Are you tired of looking at crooked, gapped, or overcrowded teeth? Are you ready to take back your oral health and more aesthetically pleasing smile with the help of clear aligners? If you're considering Invisalign treatment, you may be wondering when it's the best time to get started. A local dentist shares three reasons you won't find a better time to start the process with Invisalign than in the summer!
Your Schedule Is More Open
There is a good chance that during the summer months, you have greater flexibility with your schedule. This means there is a greater opportunity to start Invisalign treatment without having to juggle a hectic work schedule and other responsibilities. Getting in to see your dentist can be an easier process, and you can worry less about having to potentially miss an appointment because of a sudden work engagement or a child's rescheduled game.
You Can Enjoy Your Favorite Foods
Even if you didn't start orthodontic treatment before the summer, Invisalign allows you to continue eating your favorite foods without worrying about metal brackets and wires getting in the way. Whether it's watermelon, hot dogs, or a bucket of popcorn while on a road trip for summer vacation, you can avoid missing out on all your favorites. All you need to remember to do is to remove your trays before snacking or drinking. You'll also want to rinse your mouth or brush your teeth (and trays) before reinserting your aligners.
The Sooner You Get Started, the Quicker Your Results
By getting started this summer, you can expect to see results in 12-18 months. Although this timeline is average, and some individuals may require more time wearing Invisalign, the way to approach treatment is the sooner you get started, the quicker you'll get to enjoy a straighter, more perfectly aligned smile.
Summertime may be for relaxing and spending time with family and friends, but you can still expect to enjoy all your favorite things even while wearing Invisalign. Don't go another summer unhappy with your appearance. Talk to your dentist today about what you can do to get started on the path to a straighter, healthier, more beautiful smile.
About the Authors
Dr. Aaron Swingdorf and Dr. Thomas Meschke are here to help you take back your smile using Invisalign. Instead of resorting to metal brackets and wires that can make daily life more difficult, you can trust Invisalign to realign your smile without compromising your daily appearance. If you want to achieve life-changing results with clear aligners, contact us at (952) 448-4151 or visit our website to learn more.
We used the following sources to generate this particular blog article, some of which include: