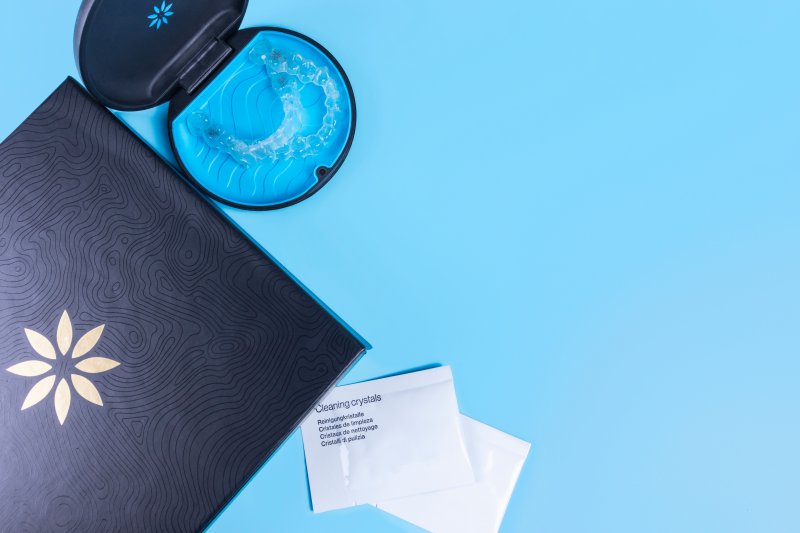 If you are considering clear aligners to straighten your teeth, you may be surprised to learn many celebrities have chosen Invisalign as their orthodontic treatment of choice. Because of its flexibility and proven results, it is considered one of the most advanced and popular options for improving smiles. In this article, we'll discuss the many benefits of Invisalign as well as who in Hollywood is turning to these clear trays for help.
Invisalign Clear Aligners – The Popular Choice
Invented by Align Technologies, Invisalign is a clear aligner system that uses SmartTrack® material to produce comfortable trays. Designed for greater convenience, flexibility, and faster results, Invisalign offers more predictability so that patients can avoid sudden surprises along the way.
Invisalign is customized to each person's smile, and when worn 20-22 hours each day, teeth will continually shift in the right direction. Patients are required to change out their trays every 1-2 weeks so that smiles will move closer to their desired location.
The Benefits of Invisalign
While metal brackets and wires were once the only orthodontic solution available, Invisalign offers patients a new way to approach a straighter smile. There are many unique benefits associated with this clear aligner treatment, such as:
Improved flexibility that allows you to remove your trays with ease when preparing to eat or drink
An easy-to-clean solution that requires only a soft-bristled toothbrush, clear soap, and lukewarm water to keep trays clean
Greater predictability so that you know what your smile will look like in the end
Less irritation because there are no protruding brackets that rub against your soft oral tissues
Quicker results
Less time spent at the dentist's office because there are no wires to adjust or replace
Invisalign and Hollywood
But Invisalign isn't just popular among regular individuals. It is also the clear choice for many of Hollywood's elite celebrities. Some of the biggest moviemakers have turned to clear aligners to straighten their teeth without compromising their daily appearances. Some of these superstars include:
Eva Longoria
Khloe Kardashian
Zac Efron
Katherine Heigl
Justin Bieber
Tom Cruise
Oprah Winfrey
Serena Williams
Invisalign is an ideal orthodontic solution that offers predictable, effective, and beautiful results. If you're considering this type of treatment, let your dentist know so that you can begin to pursue a straighter, healthier smile today.
About the Authors
Dr. Thomas Meschke and Dr. Aaron Swingdorf lead a team of qualified professionals at Chaska Dental Center. Combining years of knowledge, experience, and training in the office each day, the two offer patients a multitude of ways to improve their smiles and oral health. If a patient needs help to straighten their smile or realign their bite, Dr. Swingdorf is an Invisalign Preferred Provider who can offer these clear, plastic trays as a way to shift teeth in a discreet way that produces faster results than traditional braces or other aligner solutions. If you are interested in learning more about Invisalign, contact us at (952) 448-4151 or visit our website.
We used the following sources to generate this particular blog article, some of which include: