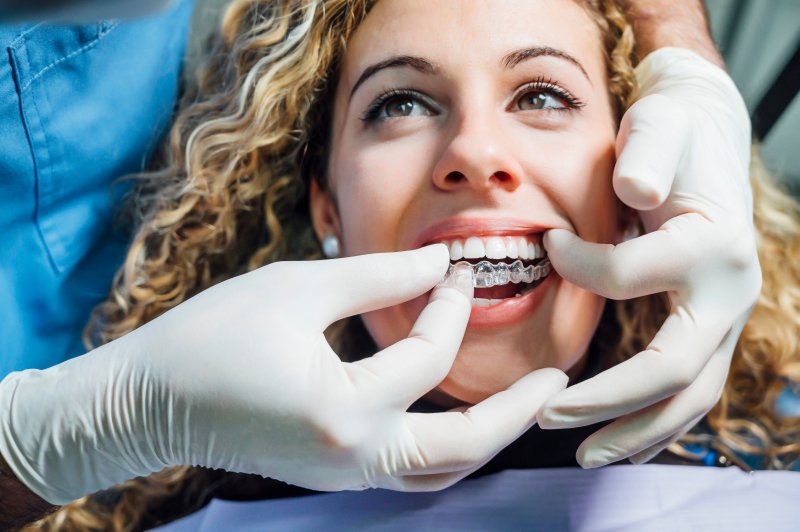 Are you curious about how to prepare for Invisalign? Patients who prefer the clear choice for orthodontic treatment may wonder what they need to do before starting the process of wearing clear aligners for an extended period of time. Fortunately, this article offers three key takeaways that will benefit anyone who is looking to Invisalign to straighten their teeth and improve the health and aesthetics of their smile.
Key Point #1 – Make Sure to Brush After Every Meal
It is not enough to simply brush your teeth in the morning and before you go to bed at night. Bacteria can easily accumulate throughout the day, putting you at risk for tooth decay and other serious oral health problems. Not to mention, the potential for staining that can cause your aligners to become more visible to others.
One way to avoid this is to remember to brush your teeth after every meal. This will likely mean carrying a travel-sized toothbrush, toothpaste, dental floss, and mouthwash with you so that you can clean your teeth at work, at school, or anywhere else you may travel. Doing so will ensure your teeth and aligners remain healthy and free of any decay-causing bacteria.
Key Point #2 – Avoid Snacking
Snacking may be something you engage in frequently right now; however, once you start wearing your Invisalign clear aligners, you'll need to give up this habit. The reason is that you must be diligent in wearing your aligners 20-22 hours each day. If your teeth are to move in the right direction within a designated timeframe, it's essential that you wear your trays accordingly. Because it is required that you remove your trays before eating, the longer you keep them out of your mouth to snack, the more likely you will face a delay in treatment.
Key Point #3 – Determine Your Financial Situation
Not all dental insurance plans offer coverage for orthodontic treatment. Before agreeing to move forward with Invisalign, you'll need to review your policy to determine if any type of orthodontics is covered. You'll also need to examine the terms, as some plans only designate coverage for individuals under the age of 19 or a particular type of braces (traditional orthodontics).
If dental insurance is not a viable option, many dental offices offer financing options to help lower out-of-pocket expenses while allowing patients to pursue treatment in a way that more closely aligns with their budget.
You may also find it helpful to purchase all the necessary supplies beforehand to avoid finding yourself in a situation when you need certain products (i.e., OTC pain reliever) but do not have access to them. Your dentist can also provide additional tips to ensure you are fully prepared before beginning Invisalign treatment.
About the Authors
Dealing with a change to your bite after years of treatment with traditional braces? Dr. Aaron Swingdorf and Dr. Thomas Meschke are here to help you take back your smile using Invisalign. Instead of resorting to metal brackets and wires that can make daily life more difficult, especially as a working professional, you can trust Invisalign to go to work to realign your smile without compromising your daily appearance. If you want to achieve life-changing results with clear aligners, contact us at (952) 448-4151 or visit our website to learn more.