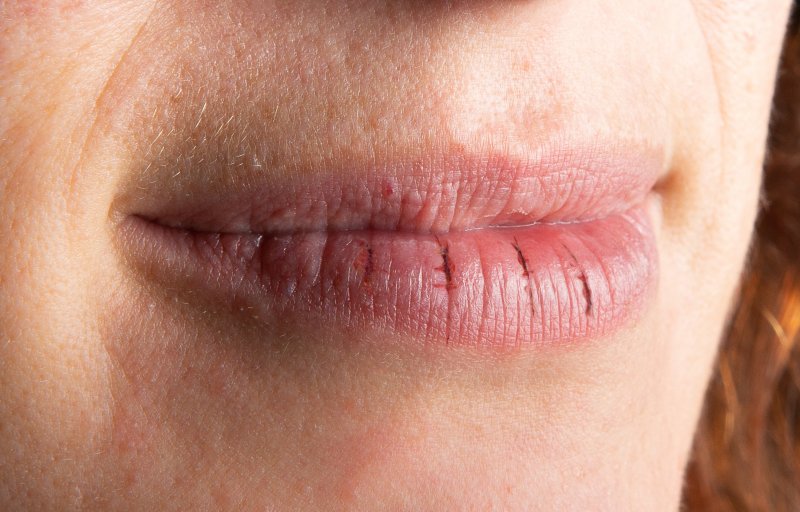 Are you always thirsty? Are you constantly applying lip balm to treat cracked lips? Do you often struggle with a sore throat? If you answered "yes" to any of these questions, there is a good chance you're dealing with dry mouth. Although a common condition among individuals throughout the world, it can wreak havoc on your oral and overall health if left untreated. In this article, we'll discuss the causes of dry mouth, its effects at various stages of life, and what you can do to minimize your risk and enjoy a healthier smile.
What Can Cause Dry Mouth?
It can be a frustrating and bothersome issue when dealing with dry mouth. Not only is there a significant lack of saliva being produced in your mouth, but you may also be dealing with bad breath (halitosis). The Mayo Clinic suggests there are many reasons why this common condition can develop, such as:
Certain medications
A person's age
Tobacco or alcohol usage
Recreational drugs
Chemotherapy or radiation treatments
Head and neck nerve damage
Diabetes
Alzheimer's disease
Thrush
Stroke
Autoimmune disorders (i.e., HIV/AIDS, Sjogren's syndrome)
Dry Mouth at Different Ages: What Can Happen?
Depending on your age, dry mouth can cause different effects to occur. Although it is more common for adults to experience dry mouth, children, too, are just as susceptible, and it's often caused by:
Mouth breathing
Illnesses that cause dehydration (i.e., stomach bug, diarrhea)
Excess time spent outside during hot weather months
Medical conditions (i.e., diabetes)
Certain medications designed to treat childhood cancer or mood disorders
In both adults and seniors, dry mouth is much more likely simply because these age groups suffer far more medical conditions. Because medication is required to treat diabetes, Parkinson's disease, Alzheimer's, high blood pressure, and allergies just to name a few, dry mouth is always a possible result.
As a result, adults and seniors can have a higher risk of cavities, difficulty swallowing and speaking, and a constant sore throat.
Ways to Prevent Dry Mouth
No matter your age, dry mouth doesn't have to take control of your life. Instead, you can practice positive habits and lifestyle changes that will minimize your risk, including:
Drinking lots of water to help with the production of saliva
Using fluoride toothpaste
Rinsing with an antimicrobial mouthwash
Keeping your nasal passages clear to avoid breathing through your mouth at night
Limiting your consumption of salty foods or any that contain high levels of sodium
Eating plenty of fruits and vegetables, as they will generate saliva inside the mouth
Minimizing how much alcohol you consume as well as sodas and coffee
Keeping sugar-free gum or mints on-hand
Talking to your physician about medications that cause dry mouth to see if you can switch to another medicine that is less likely to cause this particular problem
By being proactive about your oral health and finding ways to minimize dry mouth, you can enjoy better oral health as you get older, avoiding tooth decay and other serious complications.
About the Authors
Dr. Thomas Meschke and Dr. Aaron Swingdorf are dental professionals who believe in providing exceptional care to patients living in Chaska and its surrounding communities. When an individual arrives suffering from dry mouth, they can identify the cause and offer helpful suggestions to keep saliva flowing while minimize the risk of cavities, sore throat, and even oral sores. If you are looking to improve your oral health by finding ways to increase saliva production, contact us at (952) 448-4151 or visit our website to learn more.
We used the following sources to generate this particular blog article, some of which include: