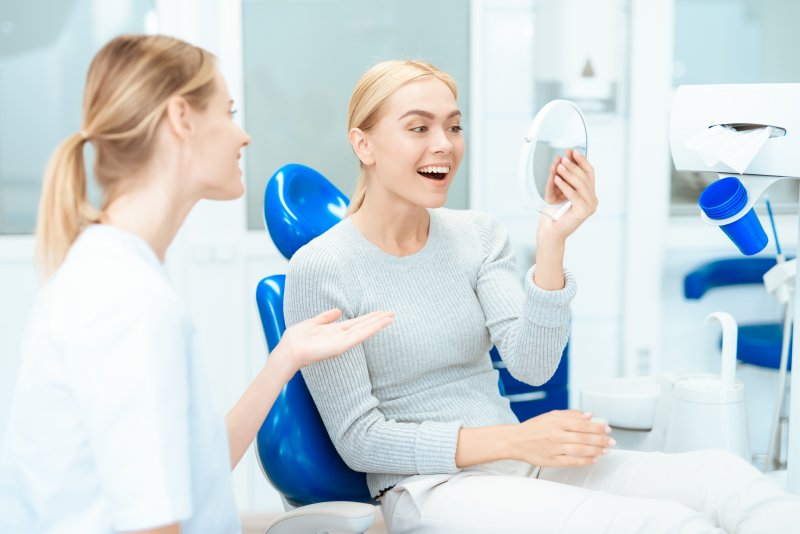 You're tired of looking in the mirror to see stains, chips, cracks, and gapped teeth. You want to do something about your appearance, but you're afraid the treatment you choose will result in significant pain. It's natural to wonder what you can expect when preparing to undergo any type of dental care, but does cosmetic dentistry hurt? Before throwing in the towel on your dream smile, a dentist is here to explain why you have nothing to worry about.
Does It Hurt to Undergo Cosmetic Dentistry?
Cosmetic dentistry is considered a form of dental care that includes services that focus on a person's smile and facial aesthetics. Porcelain veneers, teeth whitening, cosmetic bonding, gum recontouring, and transformational smile makeovers are all considered part of the cosmetic umbrella.
Undergoing any type of dental treatment, no matter if it's cosmetic, preventive, or restorative, can result in some discomfort; however, many new advancements and technologies make these services more comfortable and pain-free.
How Can a Dentist Minimize Pain?
When choosing cosmetic treatment, you and your dentist can sit down and discuss your options for pain management. Most services require that you receive local anesthesia beforehand (i.e., veneers, metal-free restorations, gum recontouring, etc.), as this will help to numb your mouth and keep you out of any pain throughout the procedure.
Many dental offices also offer sedation dentistry that is designed to keep you comfortable and at ease during your visit. Depending on the dentist, they may offer nitrous oxide, oral conscious sedation, or IV sedation.
Another reason you can feel more confident in pursuing cosmetic dentistry is that more and more dentists are turning to modern and progressive dental technologies and techniques. Incorporating everything from digital X-rays and intraoral cameras to digital impressions, soft tissue lasers, and painless anesthesia, these methods create a more comfortable patient experience.
What About Pain After Treatment?
It's not uncommon for you to feel some slight soreness immediately following your appointment. While it does take time for the anesthesia to wear off, you can take over-the-counter pain relievers and/or prescribed medications from your dentist to stave off any serious discomfort.
An important tip to remember is that this feeling is only temporary and should dissipate within days. If it does not, it's important that you reach out to your cosmetic dentist as soon as possible.
If the fear of pain is what is keeping you from transforming your smile, let updated dentistry and technology ease your mind so that you can feel confident and comfortable boosting your confidence with cosmetic dentistry.
About the Authors
Dr. Thomas Meschke and Dr. Aaron Swingdorf believe in providing patients with high-quality solutions that lend beautiful, healthy results. As dentists who offer cosmetic dental treatments in-house, they are pleased to help patients achieve their dream smiles without significant pain or discomfort. Using updated technologies, they can create a more positive and comfortable experience. If you are interested in learning more about what you can do to improve your appearance, contact us at (952) 448-4151 or visit our website to learn more.
We used the following sources to generate this particular blog article, some of which include: