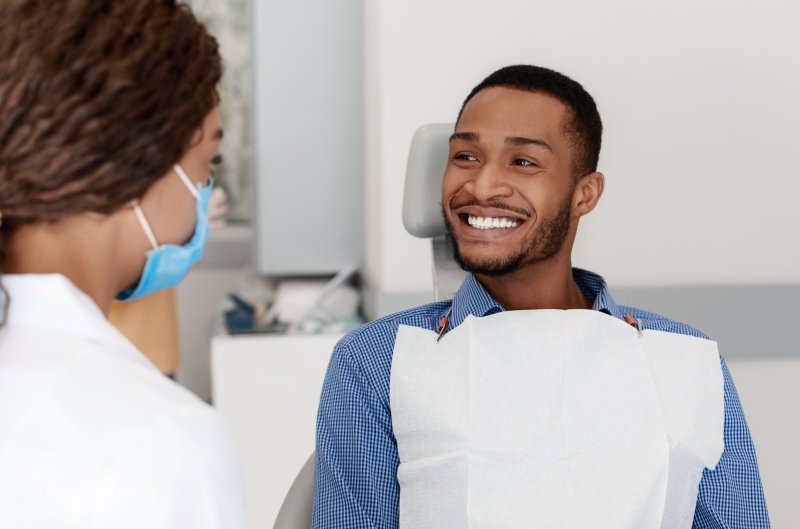 Do you have a cavity that needs a filling? Maybe you need a crown to cover a severely decayed tooth? No matter the reason for your restorative dental work, you may be wondering what materials your dentist will use to fix the problem. Will they use gold or silver or something more natural in appearance? While many dental professionals continue to use traditional methods to fill or protect a weakened tooth, research has proven that mercury-free and amalgam-free dentistry is safer and more environmentally friendly. Read on to find out the benefits and why you should care about what your dentist uses to help you maintain a healthier smile.
Why is Mercury Used in Traditional Amalgam?
You likely know someone who has a filling made of silver. Even if they divulged this information, you've probably seen it when they smile or speak. Considered to be one of the most commonly used restorative treatments by dentists, this material combines silver, mercury, tin, and copper.
The reason dental professionals incorporate mercury into these fillings is because it makes it more malleable, allowing the substance to easily mix and lay within the tooth. Mercury is also known for its ability to stand up to the daily wear and tear placed on teeth.
Why Remove Amalgam Restorations?
Although these types of restorations have been used for more than 100 years, research has shown that it can be potentially harmful to your oral and overall health. As your filling and/or crown breaks down over time because of daily wear, the minimal amount of mercury used to create your restoration is released and absorbed within your body. While some might argue that it is not enough to pose a substantial risk, the more amalgam fillings you have, the greater your risk of ingesting a highly toxic level of mercury.
Benefits of Amalgam-Free Dentistry
Whether you are considering allowing your dentist to remove your silver or gold restorations, or you are preparing to have dental work to address a cavity or severely decayed tooth, many benefits come with amalgam-free dentistry, including:
A safer option for individuals who have an allergy to mercury
Lowers the risk of both the patient and dentist being exposed to mercury, which can lead to neurological and health problems
A better alternative for women who are pregnant, as amalgam fillings can potentially pose a risk to the unborn infant
Healthier for the body, as it does not harm your immune, cardiac, or respiratory systems
Allows you to have a more natural-looking smile, effectively blending in with the color of your regular teeth
Amalgam-free restorations are durable and can withstand pressure and strengthen a weakened tooth
Don't let the materials in your mouth cause more harm to you and your body. By choosing materials that are free of amalgam, you can begin to feel good about the health and look of your smile.
About the Authors
Dr. Thomas Meschke attended the University of Minnesota School of Dentistry. There he earned his Doctor of Dental Science degree, graduating in 1988. As one of the lead dentists at Chaska Dental Center, he and Dr. Aaron Swingdorf, who completed his Doctor of Dental Surgery degree from the University of Minnesota in 2011, continue to help the residents of Chaska and its neighboring communities achieve healthier teeth and gums. Using metal-free, restorative materials, the two are ensuring the health and wellbeing of their patient's smiles and bodies. If you believe you could benefit from an amalgam-free restoration, contact us at (952) 448-4151 or visit our website to learn more.