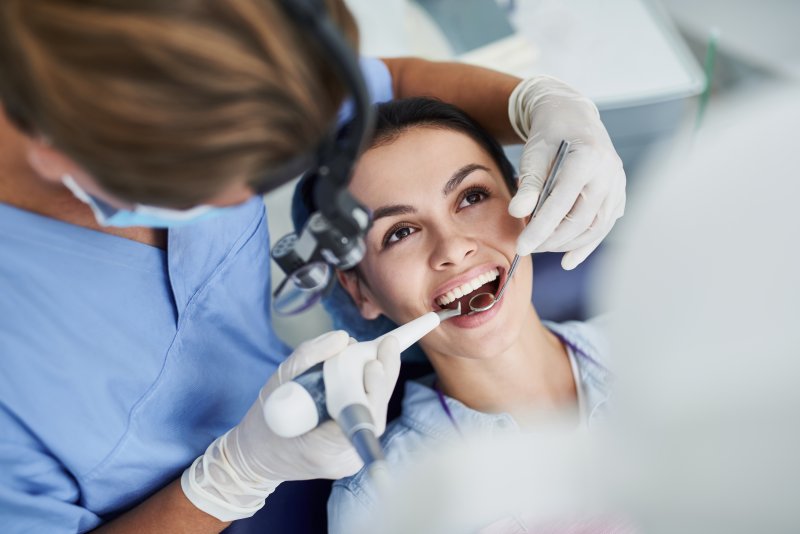 Just because you visit the dentist for a routine dental checkup and cleaning doesn't mean they're solely focused on the well-being of your smile. Many other components can serve as indicators as to why a problem is developing inside the mouth. Before you arrive for your next appointment, make sure to discuss these five health factors with your dentist, so they can ensure the safest and most effective treatment moving forward.
You're Taking New Medications
If your physician recently prescribed a new medication to treat a particular condition or problem you're experiencing, your dentist needs to know. The reason is that depending on the medicine, it can cause dry mouth. When saliva production slows, bacteria are allowed to build, putting you at greater risk for tooth decay, gum disease, halitosis (bad breath), and thrush. Informing your dentist will ensure they recommend the right products and treatments to combat dry mouth.
Your Gums Are Bleeding
If you notice that your gums bleed after brushing or flossing, make sure to tell your dentist. This is often the first stage of gum disease known as gingivitis. While the symptoms can be reversed with regular cleanings and good at-home oral hygiene habits, you must make sure you let someone know. Otherwise, the problem can worsen and lead to periodontitis, which means damage to your bone, teeth, and soft oral tissues.
You Have Diabetes
Diabetes is commonly linked to periodontal disease, which is why it's important that you inform your dentist. Whether you're managing your blood sugar levels properly or not, it can make periodontitis a more likely possibility for diabetic patients. Having this information will allow your dental team to take the proper approach to combat bad bacteria and its attack on your soft oral tissues.
Your Oral Hygiene Routine At Home
While it is easy for your dentist to simply look at your teeth and gums and determine if you're brushing and flossing like you say you are, it's best to be honest and open about your oral hygiene habits. Naturally, you should be brushing twice a day for two minutes using fluoride toothpaste, flossing at least once a day, and rinsing with an ADA-approved mouthwash. If you're continuing to have problems with cavities and gum disease but are remaining diligent with your oral hygiene, we can potentially eliminate your at-home dental habits as the culprit and refocus on other potential causes.
You're Experiencing Jaw Pain
If you're suffering from frequent headaches, jaw pain, and even a stiff neck, there may be something wrong with your temporomandibular joints (TMJ). When inflamed, they make it difficult to open and close your mouth. Too much additional pressure on these joints can cause pain to develop in other areas of the upper body (i.e., head, shoulders, neck, etc.). By informing your dentist, you can minimize worsening conditions and instead, offer reliable treatment that will help to relieve the pain.
Don't assume your dentist only cares about your teeth and gums. By discussing your overall health, you can be sure the treatments they recommend will benefit both your mouth and body.
About the Authors
Dr. Thomas Meschke and Dr. Aaron Swingdorf are dental professionals who believe in providing exceptional care to patients living in Chaska and its surrounding communities. Believing in a whole-health philosophy, they offer services that are comprehensive and will work to improve your overall health and wellness. If you are looking for a dental team who cares about more than just your smile, call us at (952) 448-4151 or visit our website to learn more.
We used the following sources to generate this particular blog article, some of which include: