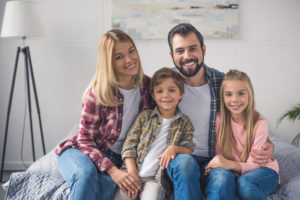 As we draw closer to the end of 2018, your to-do list is probably filling up fast with holiday parties, feasts, and other exciting events. While you're making plans for November and December, don't forget to visit your Delta Dental dentist in Chaska. These insurance plans run on a calendar year, and that means any money you have left to your name is at-risk of disappearing when the clock strikes 12 on New Year's Eve. But there's still time to save!
What to Know about Dental Insurance
Dental insurance is a great investment, but only if you know how to use it. And the truth is that figuring out what's what between deductibles, annual maximums, in-network/out-of-network, and other details can be quite a challenge. It's not impossible to figure out what's what with your coverage, though. Here are the important things to know about dental insurance:
Plans begin on on selected dates throughout the year. You have a full year to meet your deductible and take advantage of all benefits up to your annual maximum, which may be as much as $1,500.

Two checkups and cleanings are "free" (or at least 80% covered) each year with dental insurance because you pay for them up front through your monthly premium. By incentivizing important preventive care, your insurance provider wants to make it easier for you to avoid costly procedures like fillings, root canals, dental implants, and other treatments.

Visiting an in-network dentist is the best way to take advantage of your coverage. They can see the details of your plan and also help you to reduce out-of-pocket costs.

Funds in a Flexible Spending Account (FSA) usually will not roll over from one year to the next, either. You can use the leftover money to cover dental care and appliances.
How to Maximize Your Coverage
Fortunately, it is not too late to visit the dentist in the interest of your smile and your wallet. When you call your in-network dental office and let them know you are trying to maximize your dental insurance coverage, you may receive one or more of the following tips to help you stretch your benefits:
Schedule a checkup and cleaning if you have not had 2 in 2018. You or your employer have already paid for these services, so make sure they do not go to waste.

Complete any open treatment plans if you still have money left toward your annual maximum.

Book all necessary treatments as soon as possible to ensure that treatment plans can be completed before the year is up. November and December are always busy at the dentist's office, and some services take multiple appointments to complete. Don't wait another day to act!
To conclude, time is running out to cash in on your dental insurance benefits… but it's certainly not too late! Book a visit with your in-network dentist ASAP.
Meet the Practice
Chaska Dental Center is known for providing award-winning care for friends and neighbors of all ages and stages of life. They encourage all patients with dental insurance to book a visit before the year is up! To schedule an appointment with your Delta Dental dentist in Chaska, call the office today at (952) 448-4151.