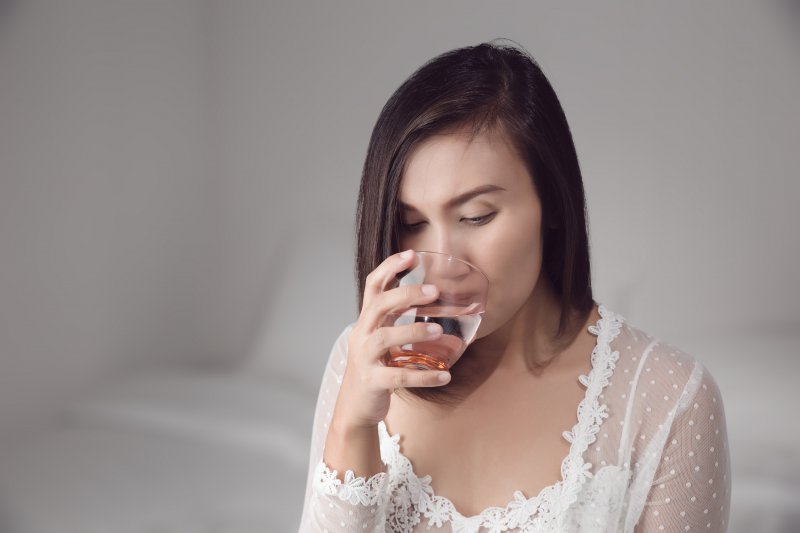 Does your mouth ever feel dry when you wake up throughout the night? If you find yourself visiting the kitchen for a glass of water on a regular basis, you're not alone. Although the cause of dry mouth cannot be attributed to one specific factor, a dentist in Chaska can identify your particular problem and offer valuable solutions to help you avoid continued problems in the future. Read on to find out more about dry mouth and what you can do to get the help you need.
What Can Cause Dry Mouth at Night?
Dry mouth, which is also known as xerostomia, occurs when your salivary glands do not produce sufficient saliva to keep your mouth moist. This can happen during the day or at night but is often the result of various factors, including:
Mouth breathing
Dehydration
Age
Medication
Tobacco and alcohol use
Nerve damage
Cancer therapy
Medical conditions (i.e. diabetes, stroke, Alzheimer's disease, etc.)
Not only can dry mouth be irritating, but it can be uncomfortable until you are able to address the issue whether it is with a glass of water or professional treatment. Most patients with dry mouth experience bad breath, cracked or chapped lips, oral sores, sore throat, and a change in their ability to taste when they wake in the morning.
To combat these symptoms and alleviate the problem, you'll need to schedule an appointment with your dentist in Chaska.
What are Some Available Treatment Options to Improve the Problem?
Depending on the underlying cause of your dry mouth, your dentist will likely recommend various ways to manage and treat the problem. Everything from sipping on water throughout your day to purchasing a humidifier to chewing sugar-free gum can help increase your salivary gland production.
If your dry mouth is caused by the medications you are taking, you may be able to speak to your doctor about changing your dosage or medications altogether. You might also inquire about ways to keep your mouth wet. Certain mouthwash products designed to curb dry mouth can be effective as well as offer additional protection to help you avoid problems with tooth decay.
You should also make sure to visit your dentist in Chaska at least twice a year for optimal oral health care. If you are experiencing dry mouth, regular cleanings can help prevent dental decay and gum disease. Your dentist may also recommend a treatment option based on your specific case. No matter the cause of your nighttime dry mouth, you and your dental team can work together to find a solution.
About the Authors
Dr. Thomas Meschke attended the University of Minnesota School of Dentistry. There he earned his Doctor of Dental Science degree, graduating in 1988. As one of the lead dentists at Chaska Dental Center, he and Dr. Aaron Swingdorf, who completed his Doctor of Dental Surgery degree from the University of Minnesota in 2011, are committed to providing high-quality solutions to individuals with missing teeth. With implant-retained dentures, patients can experience a more permanent solution that provides longer-lasting, fully functional, and naturally formed smiles. If you are ready to say goodbye to your traditional dentures, contact us at (952) 448-4151 or visit our website.
We referenced the following sources to generate this particular blog article: