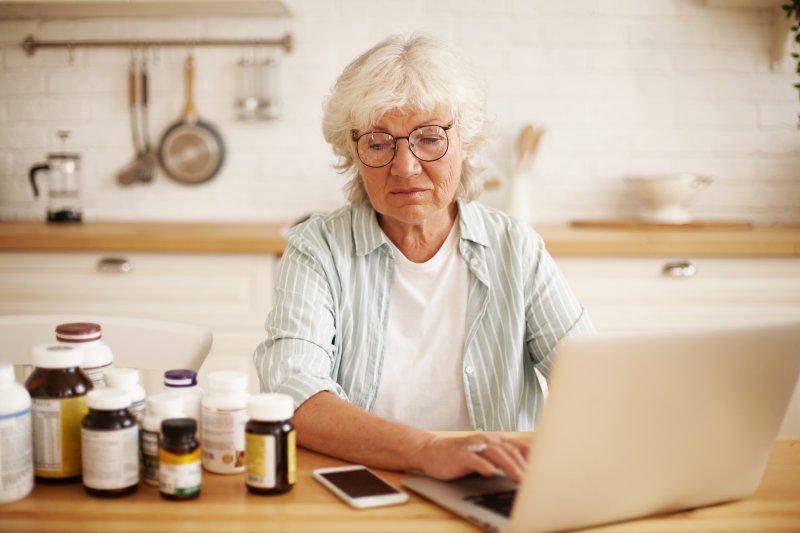 For decades, dentists and researchers have been discovering the connections that exist between the mouth and body. In fact, many dental professionals now take a more overarching approach when it comes to a patient's health. With the whole body in mind, dentists are considering how certain methods of treatment can address more than just a person's teeth and gums. If you've ever wondered how or if the problems that occur inside your mouth can impact your body, here are three potential health issues that can arise when your smile isn't in check.
Cognitive Decline: Dementia/Alzheimer's Disease
According to the American Academy of Periodontology, a study published in Science Advances stated that a bacteria found in patients with gum disease, P. gingivalis, was detected in individuals (living and deceased) who also suffered from Alzheimer's. Because the bacteria can enter the bloodstream and travel to the brain, it eventually destroys neurons, resulting in negative cognitive decline over time. This is why older adults and those at-risk must remain steadfast in maintaining good oral hygiene by brushing and flossing regularly to minimize the risk of periodontal disease and its effects on the brain.
Pregnancy Concerns
Women who are pregnant are strongly encouraged to maintain good oral hygiene simply because of the changing hormones occurring throughout pregnancy. Oftentimes, gum inflammation and bleeding can occur, resulting in gingivitis. If left untreated or unchecked, it can lead to periodontitis, impacting the health of the mother as well as the unborn child. Should an infection occur, the mother may experience premature birth, or the infant will have a low birth weight. If a woman is expecting, she should always make sure to tell her dentist to ensure proper measures are being taken to protect her oral health as well as the wellbeing of her child.
Heart Disease
Inflammation of any kind can wreak havoc on the mouth and body. In an article posted on Penn Medicine with the University of Pennsylvania, researchers discovered oral bacteria in people with atherosclerosis, which is a condition that causes plaque in the arteries. As bacteria from gum disease enters the bloodstream, it can reach the heart and cause a stroke or heart attack because of the narrowing and clogging of the arteries. In the most serious and worst-case scenarios, endocarditis can occur, which is an infection within the lining of the heart and can be fatal.
While these potential problems sound scary, the good news is they are preventable. By taking a proactive approach to your dental health, you can mitigate these issues. With a good at-home oral hygiene routine, regular checkups and cleanings every six months, maintaining a healthy diet, and quitting bad habits (i.e., smoking), you can prepare to not only enjoy greater oral health but improved overall wellness, which is certainly something to smile about.
About the Authors
Dr. Aaron Swingdorf and Dr. Thomas Meschke are two highly experienced dental professionals who are pleased to serve the residents of Chaska and its surrounding communities. Committed to helping patients achieve improved oral health, they also pay close attention to a person's overall health and wellbeing. By creating personalized treatment plans that will positively impact both the mouth and body, patients can expect a more comprehensive experience that leads to better health and wellness. If you are looking for a team of dentists who will look out for your best interest, contact us at (952) 448-4151 or visit our website to learn more.
We used the following sources to generate this particular blog article, some of which include: