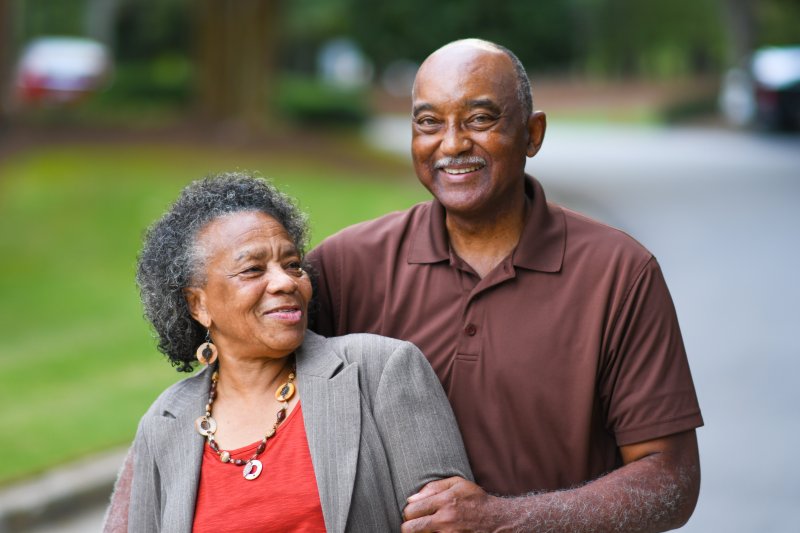 Are you living with diabetes in Chaska? If so, you're not alone. According to Laura Martin with Case Western Reserve University School of Dental Medicine, an estimated 29.1 million individuals in the U.S. have diabetes, and more than 8 million are unaware they have it. While these numbers are staggering, what is equally as shocking is the number of individuals living with gum disease, which is about 80% of the total U.S. population. Are you wondering how the two are connected? The following article provides an in-depth look at the increased risk of gum disease for people living with diabetes. Read on to discover what you can do to better manage your oral and overall health.
Living with Diabetes: Why You're at Risk for Gum Disease
As someone living with diabetes, you understand the difficulties that come with regulating your body's glucose levels. Whether you don't make enough insulin or any at all, your body struggles with high blood sugar levels, resulting in a weakened immune system that is unable to adequately (and successfully) fight off infection.
One of the most common problems diabetes-sufferers experience is an increased risk for gum disease. Also known as periodontal disease, it occurs when bacteria form in the mouth and attacks the soft oral tissues surrounding your teeth. What may be reversible in the beginning (gingivitis) can quickly escalate, leading to periodontitis, which can cause gum pockets to form, bone to deteriorate, and teeth to become loose.
It is believed an estimated 22% of individuals living with diabetes are also suffering from gum disease. Why? When diabetes is present, it impedes the body's ability to fight off infection. Because saliva can contain high levels of blood glucose, it increases the risk of bacteria in the mouth, causing it to attack the gum tissue and lead to mild, moderate, or severe periodontal disease. It is a vicious cycle.
So, what can you do to avoid it?
How to Avoid Gum Disease and Better Manage Your Diabetes
If you want to minimize your risk for gum disease and better manage your diabetes, there are steps you can take to be successful. By working closely with your medical physician and dentist, you can establish a plan to safeguard your oral health and embrace a better quality of life even while living with diabetes.
Some helpful tips to consider include:
Maintaining a good oral hygiene routine that includes brushing twice daily for two full minutes. You'll want to make sure you're using a soft-bristled toothbrush and fluoride toothpaste to combat possible tooth decay, and don't forget to brush your tongue, too, as it can harbor bad bacteria.
Flossing at least once a day to remove bacteria and food particles in-between your teeth.
Minimizing or avoiding sugary, highly-acidic beverages (i.e., soda, energy drinks), as they can break down tooth enamel and cause decay to form.
Keeping your regular dental checkups and cleanings with your dentist to ensure you are free of gum disease in Chaska.
Quitting smoking, as tobacco products can increase your risk for gum disease and makes it harder for your body to respond to insulin, thus, increasing blood sugar levels.
Taking diabetes medication as instructed by your physician, as it will help you to better manage your glucose levels and fight off potential infections.
By managing your diabetes and taking proactive measures to safeguard your smile, you can expect to enjoy greater health and wellbeing for years to come.
About the Authors
Dr. Thomas Meschke and Dr. Aaron Swingdorf are dental professionals based in Chaska who believe everyone deserves to enjoy positive whole-body health. This is why they offer an array of comprehensive services, each designed to repair, rebuild, and restore smiles as well as improve the current state of the body. Providing periodontal therapy to individuals suffering from gum disease, Dr. Meschke and Dr. Swingdorf will work to mitigate the symptoms caused by infection and inflammation and reduce your risk for serious health-related conditions like diabetes. If you want to take control of your gum health, contact us at (952) 448-4151 or visit our website to learn more.
We used the following sources to generate this particular blog article, some of which include: