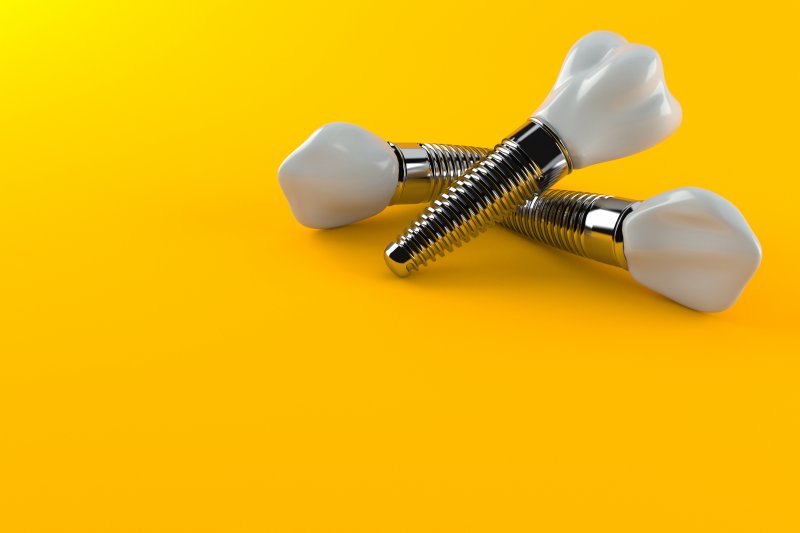 Dental implants in Chaska are known for their longevity. Capable of lasting 30 years or more, millions of people throughout the United States are already experiencing the great benefits only these prosthetics can provide. But one question remains among individuals interested in dental implants, which is, "Will they help me live longer?" Two trusted dentists are here to provide the answer as well as explain how these permanent prosthetics can improve the quality of your life.
Better Life with Dental Implants
When choosing how to replace your missing teeth, you have a few different options: a dental bridge, traditional denture, or dental implants. Based on your preferences, budget, and timeframe, any of the following will help to recreate a full smile; however, only one will lend the type of results and benefits most individuals desire.
Dental implants offer a unique opportunity to truly recreate your smile from the root to the crown. No other tooth replacement solution can do that. Because of the surgical placement of your dental implants, you will be able to embrace a better quality of life. How? Here are just a few of the many ways you'll notice a dramatic difference:
Tooth loss can cause the jawbone to deteriorate over time. With dental implants, continuous stimulation is delivered to the bone, preventing additional teeth from becoming loose and falling out.
Wearing dental implants allows for greater oral health because they're easy to clean. As a result, you will lower your risk of gum disease, which can negatively impact your real and artificial teeth. In doing so, you will also reduce your chances of developing serious overall health problems, such as diabetes, Alzheimer's, and heart disease.
You'll eat the foods you love instead of succumbing to a soft food diet. Dentures and dental bridges can often make it hard to eat certain items (i.e., corn on the cob, steak, nuts, raw fruits and vegetables), but dental implants are permanently placed, so you don't have to worry about accidental slippage.
You'll embrace social gatherings and opportunities to advance in your career because your dental implants will help you feel more confident in your appearance.
Living Longer Thanks to Permanent Prosthetics
Now that you better understand how dental implants can improve the quality of your life, it's time to find out if they can actually help you live longer. The short answer is, yes!
Tooth loss is closely tied to life expectancy in Chaska. Often the result of stress, it can lead to many of the most serious health problems, including osteoporosis, diabetes, cardiovascular disease, and more. Stress is known for its ability to cause a decline in emotional, physical, and mental health, which is why you should take care to reduce your stress level. Should you develop any of these conditions, you can expect your lifespan to be shortened.
According to the Oral Health Foundation, individuals who reach the age of 74 with all of their natural teeth are more likely to live to the age of 100. If you want to reach triple digits one day, it's important to take proper care of your smile year after year. But should you require artificial teeth to replace any that are lost, don't delay in asking about dental implants.
Your decision to choose permanent prosthetics will not only help you live longer, but you'll get to enjoy your life to the fullest as a result.
About the Authors
Dr. Thomas Meschke and Dr. Aaron Swingdorf are dental professionals who believe in providing exceptional care to patients living in Chaska and its surrounding communities. When an individual arrives suffering from tooth loss, dental implants can be a reliable and effective solution. Sharing the benefits of these prosthetics, they will help you to better understand why they're a better solution than traditional tooth replacement options and how they can help you live a longer, more fulfilling life. Contact us at (952) 448-4151 or visit our website to learn more.
We used the following sources to generate this particular blog article, some of which include: