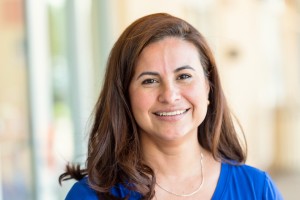 Dental crowns in Chaska are a common restorative procedure, but questions still remain for many patients. Like why are crowns (also known as "caps") necessary? And what's the process for a dental crown? At Chaska Dental Center, your dentists provide crowns more efficiently and comfortably with CEREC one-visit technology. Keep reading for our dental crown FAQ!
Q: When Is a Dental Crown Necessary?
A: Dental crowns are thin, tooth-shaped coverings that are affixed around a damaged tooth. Your dentist may recommend a dental crown to solve a number of structural issues. A crown can restore the strength and function of a severely decayed, weak, worn, or otherwise damaged tooth.
Some of the most common uses for a dental crown include:
Restoring a severely decayed tooth when there is not enough room for a filling

Strengthening a weak or worn tooth

Completing a root canal procedure

Replacing a missing tooth (when supported by a dental implant)

Making cosmetic improvements to severely damaged teeth
Q: What's Involved In Getting a Dental Crown?
A: The procedure for a dental crown has traditionally taken two visits to the dentist with a week or more spent wearing a temporary restoration in between. But at Chaska Dental Center, we have invested in the technology that makes one-visit crowns possible. CEREC (chairside economical restoration of esthetic ceramics) allows your dentist to plan for, prepare, and place your dental crown from the comfort of our office.
It takes approximately an hour and a half to complete the crown. First, we remove any decay, sanitize the tooth, and reshape it to make room for the new restoration. Then, we take digital scans of the tooth to create a 3D model for the CEREC software. Your dentist sketches out a blueprint for the crown, and it's manufactured within minutes in our in-house milling machine. Your dentist bonds it onto the prepared tooth after we've confirmed the restoration fits, feels, and looks just like it should.
Q: Do I Have to Have a Root Canal Before a Crown?
A: While most root canals are completed with a sturdy dental crown, you don't have to have a root canal to get a crown. If your tooth is broken, weak, worn, or suffers from severe cosmetic issues, your dentist may recommend a dental crown to restore the proper form and function.
Q: How Long Do Dental Crowns Last?
A: With proper care and hygiene, a dental crown can be expected to last for decades. Your dentist in Chaska will give you instructions for caring for your new restoration, including how to brush and floss to prevent plaque and tartar buildup around the base of the crown. Visit our office as recommended for preventive care, and we'll continue to check in on the health of your crown to make sure it functions properly for long to come.
Q: Who's the Dentist Near Me Providing Crowns?
A: At Chaska Dental Center, we have invested in the advanced CEREC technology to provide dental crowns, inlays, and onlays in just one visit. If you need attention for a severely aching or damaged tooth, we invite you to contact us today!