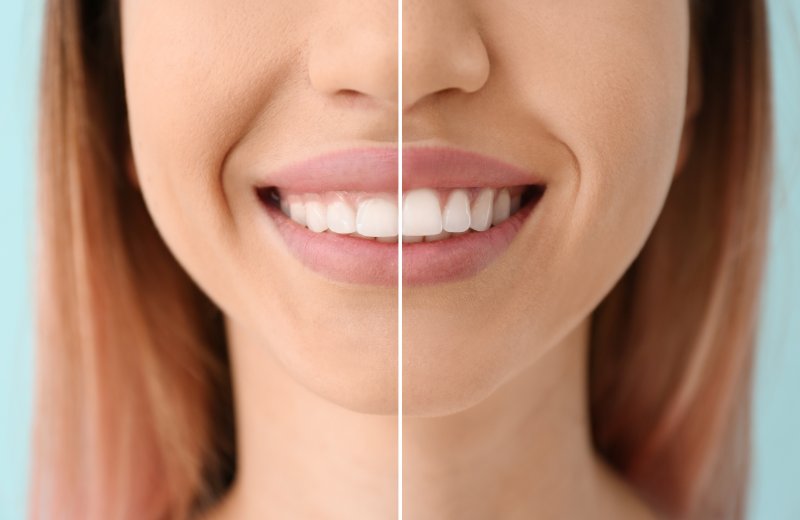 When looking in the mirror, do you feel embarrassed by your "gummy smile?" When excess gum tissue forms, it can cause you to look as if you have "stubby," short, or small teeth in Chaska. As a result, you may become self-conscious about your appearance, which can negatively impact your personal and professional lives. Instead of feeling as if you'll never have the smile of your dreams, why not let a cosmetic dentist share how a gum lift can transform your appearance and help you rebuild your confidence.
Why Your Teeth Appear Small
No two smiles are alike, which is why there are many reasons why your teeth may appear small or "stubby." Some of the most common explanations are:
Wear and Tear: Over time, your teeth will begin to wear down. This is typically most common in older adults. While it may not be prominent at first, you will begin to notice a difference as you age.
Diet or Lifestyle Habits: Highly acidic foods and drinks and even drug abuse can cause teeth to wear down over time and appear shorter.
Excessive Gum Tissue: When too much oral tissue forms around your teeth, more of your natural tooth structure will be covered and you can be left with a gummy smile in Chaska.
Genetics: If someone in your family has small teeth, you may have what is referred to as microdontia, which is hereditary.
Are There Risks Associated with Having Small Teeth?
While you might assume the only problem you'll experience with small teeth is feeling embarrassed by your smile, the truth is that other, more serious issues can develop if left untreated. If your teeth do not properly align, it is possible they can become worn down over time, eventually causing intense toothaches as a result of nerve exposure. If gaps begin to form as a result, you can become more vulnerable to tooth decay and gum disease because of the increased likeliness for bacteria and food to become trapped in these extra spaces.
How a Cosmetic Dentist Can Help
If you're ready to do something about your gummy smile, scheduling a consultation with a cosmetic dentist in Chaska is the most effective course of action. After examining your smile and discussing your medical history, you may be recommended for a gingivectomy or a "gum lift" as it is more commonly known.
Designed to create a more aesthetically pleasing appearance, your cosmetic dentist will use one of three methods to create a more balanced and symmetrical gum line: a soft tissue laser, Electrosurge, or traditional oral surgery. It is during this meeting you will learn more about each option and decide which method is right for your needs. On the day of your surgery, your cosmetic dentist will administer local anesthesia as well as sedation, if needed, before removing the excess gum tissue. When finished, you will be left with a fully transformed smile that appears natural and helps you to feel more confident in yourself.
Living with small teeth and an overgrowth of soft oral tissues no longer has to be your reality. With the help of a gum lift, you can enjoy a healthier, more beautiful smile for a lifetime.
About the Authors
Dr. Thomas Meschke and Dr. Aaron Swingdorf are dental professionals based in Chaska who enjoy creating beautiful smiles. Whether you are living with small teeth as a result of genetics or an excessive overgrowth of gum tissue, their ability to transform appearances using gum lifts will have you seeing a new and improved smile in no time at all. If you are unhappy with your teeth and gums and want to make a change, contact us at (952) 448-4151 or visit our website to learn more.
We used the following sources to generate this particular blog article, some of which include: