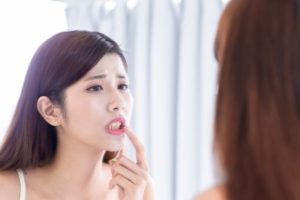 When you had the choice between traditional metal braces and Invisalign, you went with the option that gives you faster results and fewer adjustment appointments at the dentist's office. However, even with Invisalign, you may still experience some minor pain or discomfort as you first start treatment and then as you switch to a new set of aligners. Luckily, there are things you can do to deal with it! Keep reading this post to learn how to help with Invisalign pain in Chaska.
Wait a Few Days
It is normal for your teeth to feel a little sore as your teeth adjust to each new set of Invisalign trays. The good news is that this pain only lasts for a couple of days and occurs much less frequently and with less intensity with Invisalign treatment than with traditional braces. During the days when your teeth are sore, you can alleviate the pressure by eating softer foods. If you're still experiencing soreness or pain after three or four days of wearing your trays, contact your dentist.
Wear Your Aligners Properly
For the best results, you need to wear your aligners for 20 to 22 hours every day. That means you need to remember to put them back in after meals and cleaning your teeth. If you forget and fail to wear them enough, you could cause not only more discomfort when you finally do put them back in but also potential delays in your treatment.
Use Aligner Retrieval Tools
At first, it can be difficult to know the best way to get your aligners in and out of your mouth. If you struggle with this, you can experience some discomfort. To help, you can take advantage of retrieval tools, which facilitate the process of putting your aligners in and taking them out and make sure they are positioned correctly.
Take Care of Your Teeth and Aligners
For successful treatment, you need to make sure you take care of your teeth and your aligners. Before putting the aligners in your mouth, make sure you always brush and floss your teeth. If you have food particles stuck between your teeth, it can lead to tooth decay on top of a more uncomfortable fit. Also, over time, your aligners can accumulate saliva and bacteria, which can cause discoloration in the trays, tooth decay, and damage to the aligners. That's why you need to clean them every day by soaking them in denture cleaner and gently brushing them with a dedicated toothbrush in warm water.
Get Relief
If you can't bear the discomfort, you can seek help dealing with the pain through over-the-counter nonsteroidal anti-inflammatory drugs or with a topical pain reliever like Orajel. Just make sure you follow the instructions carefully. You can also use orthodontic wax to ease some of the initial discomfort.
Straightening your teeth involves making changes to your teeth's positioning. As a result, with any treatment in orthodontics in Chaska, you're going to have to deal with a little bit of pain, but if you implement these five tips, you can make it to the point when it no longer bothers you. That way, you can reap the full benefits of Invisalign and have the perfectly straight smile you've always wanted.
About the Practice
At Chaska Dental Center, patients have access to advanced orthodontic treatment. Dr. Aaron Swingdorf is a certified provider of Invisalign and has years of dental experience and expertise under his belt. He and Dr. Thomas Meschke provide comprehensive dental care for patients of all ages in the Chaska area. To schedule an appointment with them, you can call (952) 448-4151 or click here.