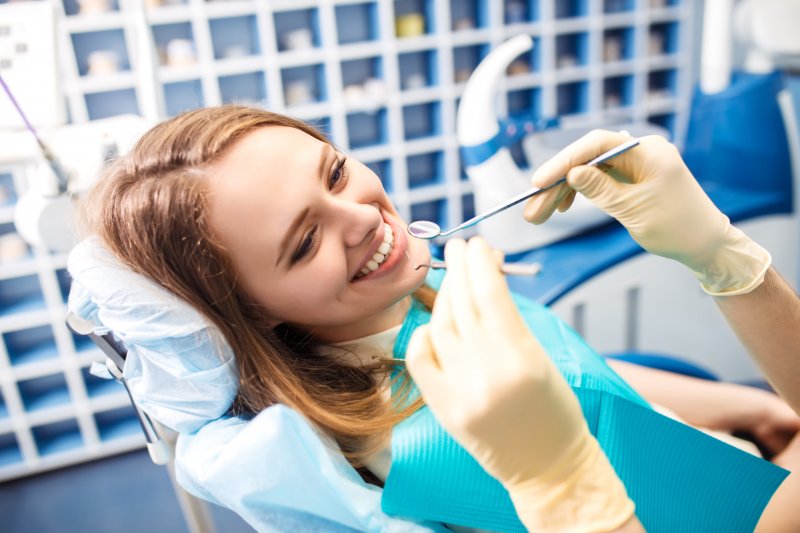 After undergoing a root canal, you may wonder what the recovery will be like. Will you be in much pain? Will there be swelling? Should you be watchful for certain symptoms that might indicate trouble? Knowing what to expect after this type of procedure is important, which is why you can expect a local dentist to answer these questions and more in the following article.
Root Canal Recovery: What to Expect
In the immediate time following your root canal, you can expect there to be some minor sensitivity. Because of the type of procedure and the intricacies of working around the root of your tooth, it often produces soreness and discomfort as well. Naturally, your mouth will need time to heal properly, so it's important that you adhere to the instructions provided by your dentist to avoid potential complications.
An over-the-counter pain reliever or prescription antibiotics should be taken as directed. This will help to alleviate discomfort as well as minimize swelling. The good news is that your mouth will begin to heal quickly, so, within a few days, you should begin to feel much better.
Since you'll likely receive a temporary filling following your root canal, you'll also need to remember to eat only soft foods initially and avoid chewing on that side of your mouth. After several weeks, you will receive a customized dental crown to better protect the vulnerable tooth.
Are There Symptoms to Look For?
While minimal pain, swelling, tenderness, and bruising are temporary, there are some symptoms that you'll want to watch for. Should you notice any of the following, make sure to contact your dentist's office as soon as possible:
Persistent pain that lasts longer than a few days and is unceasing even after using OTC pain relievers
Swelling that does not go down after several days
Increased tooth sensitivity over time
Small pimples forming on the gums
Any of these signs can be the result of an infection, which means it's time to see a dentist right away. Avoiding treatment can put your oral and overall health at risk.
Root canals have a high success rate, allowing patients to enjoy a fully functional, healthier smile for years to come. By following the instructions provided by your dentist, you can expect to recover and return to normal life in no time at all.
About the Authors
Dr. Thomas Meschke and Dr. Aaron Swingdorf are dental professionals who believe in providing exceptional care to patients living in Chaska and its surrounding communities. Believing in a whole-health philosophy, they offer services that are comprehensive and will work to improve your overall health and wellness. If you are looking for a dental team who can perform root canals that will improve the health and longevity of your smile, call us at (952) 448-4151 or visit our website to learn more.
We used the following sources to generate this particular blog article, some of which include: